If you are looking for some great food and a great environment, then look no further than Brownstone Bar & Restaurant.  The new location in Brooklyn is absolutely superb and has tons to offer those looking for a good bite in a good city, then this is definitely the place for you.  They also carry a great selection of craft beers and drafts that will have you wanting to come back time and time again.  Whether for the occasional snack, full course meal or some happy hour drinks, Brownstone Bar & Restaurant in downtown Brooklyn is your destination!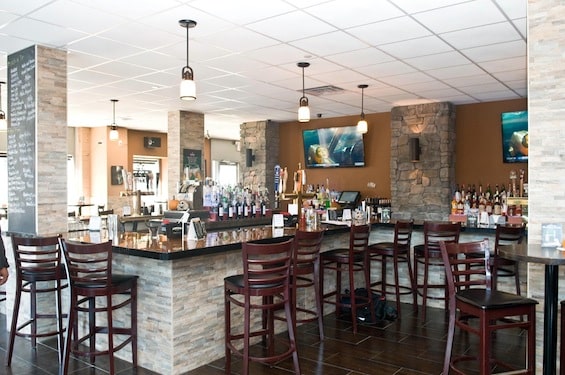 The restaurant is owned and operated by NY's very own Salvatore Barretta, who has a great reputation for making some great dishes and happy stomachs!  Initially turned down over a decade ago, due to issues with a liquor license, Barreta didn't let anything get in his way when establishing this new staple in Downtown Brooklyn.  With its doors open now, and some great food always cooking, don't be that person under the rock that doesn't check out one of NY's newest gems in the food biz!
According to a recent review on the restaurant, on the village voice:
"Every Monday through Friday from 4 to 7 p.m., the restaurant's happy hour features $2 off all draft beer plus $5 house drinks and $5 house wines. And brunch is available on both Saturdays and Sundays."
So the next time you are in Brook;yn or New York in general, be sure to stop by this amazing new spot in the most happening city in the world.
For more information and a full menu be sure to visit the official website for Brownstone Bar & Restaurant –brownstoneny.com.
Their Facebook Page and their Twitter @BrownstoneBKNY   are also great places to get new updates!
For inquiries, email us at: info@brownstoneny.com
or call: 917-909-1810
277 Gold Street, Brooklyn, NY 11201