If you're hitting the road on a regular basis the tech industry has a number of goodies either currently available or just about to be released that will make your travels easier, more entertaining and maybe even a little bit more sane.
Trackdot Luggage Tracker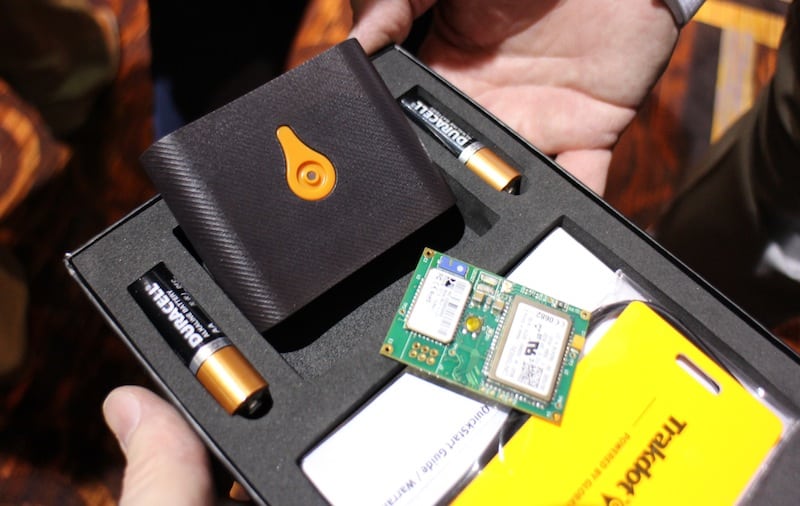 Tired of wondering if your luggage has made the trip to your location with you?  Airlines have made great strides to keep your luggage organized over the years but locating your luggage can still be a hassle when arriving in a new town.   The solution is now very simple.  Simply toss the Trackdot luggage tracker in your suitcase and you'll know where it is.   The device sleeps while in transit but as soon as it drops into a consistent location the device pings the local cell towers, determines it's location and lets you know where it is via text or email.   The smartphone app will even let you know when it gets within 30 feet of you on the carousel.    Each piece of luggage requires a separate device for tracking and runs $60 plus there is an annual $ 13 dollar a year service fee.
PocketCell Duo
No one wants to run out of juice on the go.  No one. Not ever. This small battery which is two inches wide and four inches his will push enough juice into your tablet to fully charge it.  It will even push enough juice to fully charge your smartphone up to four times.   That's right; you can talk and surf to your hearts content without worrying about finding an outlet.  You can even charge two devices simultaneously.   It costs $90.   Not cheap but it'll keep you talking, texting and surfing on the go.
Bose Quietcomfort Headphones
These super comfortable headphones aren't cheap.  In fact they're going to run you about $300.  But if you're looking for peace and quiet in the middle of a crowded airport these are the headphones to have.  Super crisp quality sounds, extremely effective noise cancelling, they come with a nifty carrying case and fold for easy storage.  They are simply the best there is.  Not cheap but the best is almost never the cheapest– $300.
PSP Go
The PSP Go is the one single handheld gaming console that you need when you're traveling.   It's super high definition graphics, great games and full on Playstation controls packed into one single compact unit will keep you gaming and putting down the bad guys while on the road.   If you've forgotten to pack your favorite games you now have the option to download games.   You get a nice 16GB of storage so you can have a ton of games at your fingertips.  The system also comes with Skype, so you can stay in touch with people on the go, solid music software and video streaming.  This was designed from the ground up to be a fully portable entertainment system that will keep you entertained on the road.   At two hundred and thirty or so dollars this isn't the cheapest portable game system in the world but it is hands down the best way to keep yourself gaming in the road. $230.00
Belkin Mini Surge Protector
Tired of running out of outlets? Who isn't?  The world of wall outlets wasn't designed for a modern tech driven society with people carrying multiple juice devouring devices.    The Belkin Mini Surge protector will keep your tech safe from power surges as well as give you three extra outlets and two USB outlets.  Best of all this little techie gem won't bust your budget.   It'll run about twenty bucks and is available online or just about any big box electronics retailer. $20.00 and well worth every penny.