This Gluten Free Vegan Egg Breakfast Casserole Recipe feeds the tummies of 10-12 people!
This Gluten Free Vegan Egg Breakfast Casserole Recipe is a wonderful breakfast when you want a good hearty breakfast! It's also great when you are searching for egg replacements in your diet! The prep time for this meal is only 10 min. and the cook time is only 35 minutes.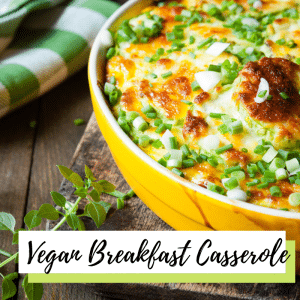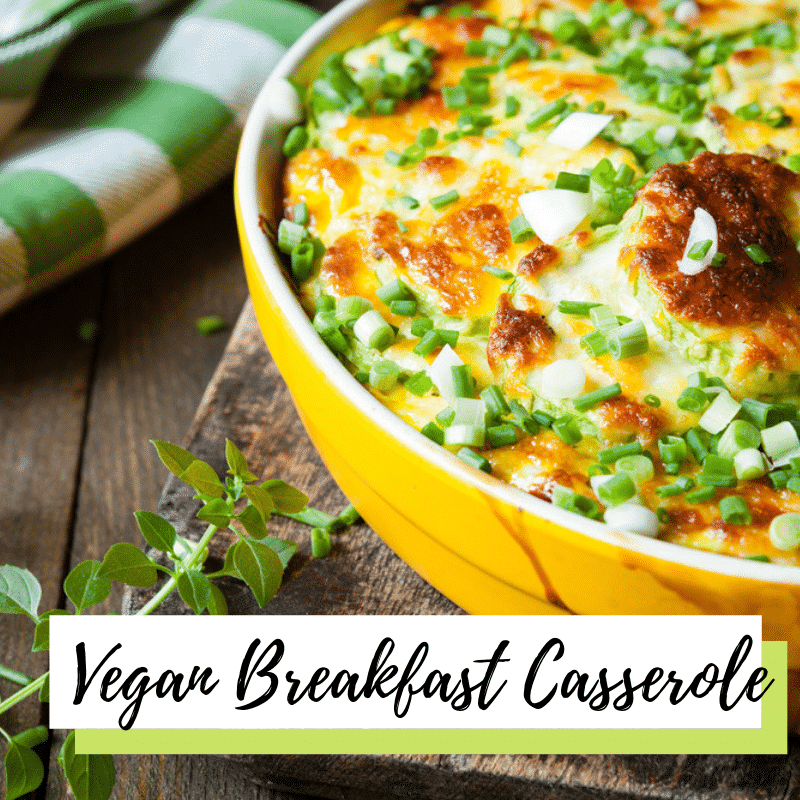 Ingredients below to make the Gluten Free Vegan Egg Breakfast Casserole Recipe:  
3 tsp. of olive oil

3 c. of unsweetened, allergy-free, non-dairy milk

1 14-ounce  block of extra firm tofu

2½ c. of gluten-free chickpea flour

2 tbsp. of lemon juice, preferably from a lemon

2 tbsp. of nutritional yeast

1½ tsp. of salt

1½ tsp. of garlic powder

1 tsp. of mustard powder

¾ tsp. of ground turmeric

½ med. yellow onion, diced

1 red bell pepper, diced

1 16-ounce bag of frozen vegan hash browns

4 green onions, chopped (use both the green and white parts)

Black pepper for taste

Your favorite gluten-free, vegan bacon, chopped. The amount will vary.
Instructions below to make the Gluten Free Vegan Egg Breakfast Casserole Recipe:  
Start by preheating your oven to 400°F. The cover your 9×13 in. baking dish with about 2 tsp. of olive, use more if needed.
Place your extra firm tofu on a flat strainer to let water drip out, push a few time to help push water out. Then place tofu in a blender. Also add the vegan milk, gluten-free chickpea flour, lemon juice, nutritional yeast, salt, garlic powder, mustard powder, turmeric, and pepper to the blender and blend all ingredients until smooth. Then, pour the mixed ingredients into a large bowl.
Next, heat 1 tsp. Of olive oil in a large frying pan using medium heat. Add in your chopped onion, bell pepper, and sauté until the vegetables are just about tender. Pour the tender veggies into the bowl and place your frying pan back on the stove top. Next, add your vegan hash browns to the frying pan and cook for about 5 minutes or until completely thawed and have turned a golden color. Then add the hash browns to the bowl as well.
Add your chopped bacon to the bowl and stir all ingredients together until combined. Pour the ingredients into your 9×13 inch baking dish and sprinkle the green onions over the top of everything. Bake your casserole for 35 minutes or until firm, use a toothpick to test.
Remove the vegan egg casserole from your oven and let it sit for 5 to 10 minutes before serving. Leftovers are good for 4-5 days!
Enjoy!
Summary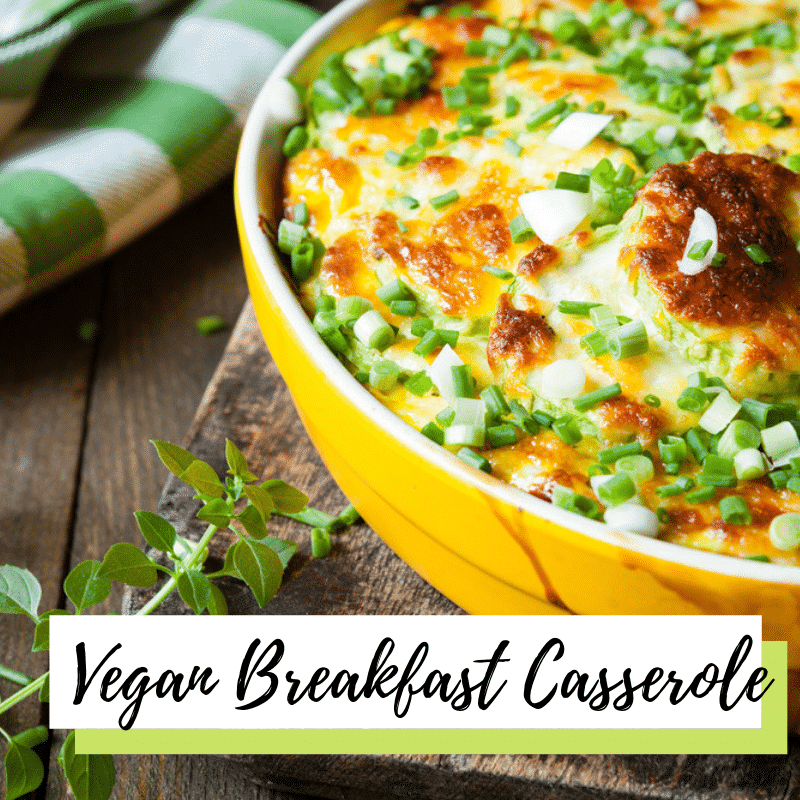 Recipe Name
Gluten Free Vegan Egg Breakfast Casserole Recipe
Published On
Preparation Time
Cook Time
Total Time