Home security systems are a godsend if you, your family or your property are ever in danger or under threat. This can happen more often than you think! For some people, such security systems are only afterthoughts, and they don't generally think about them until a negative experience with a home robbery or some other breach of security occurs. However, at that stage, you've already lost something and will have to endure the psychological consequences of feeling vulnerable in your own home. However, feeling like this is not necessary if you take home security seriously. Here's everything you must know about electronic home security.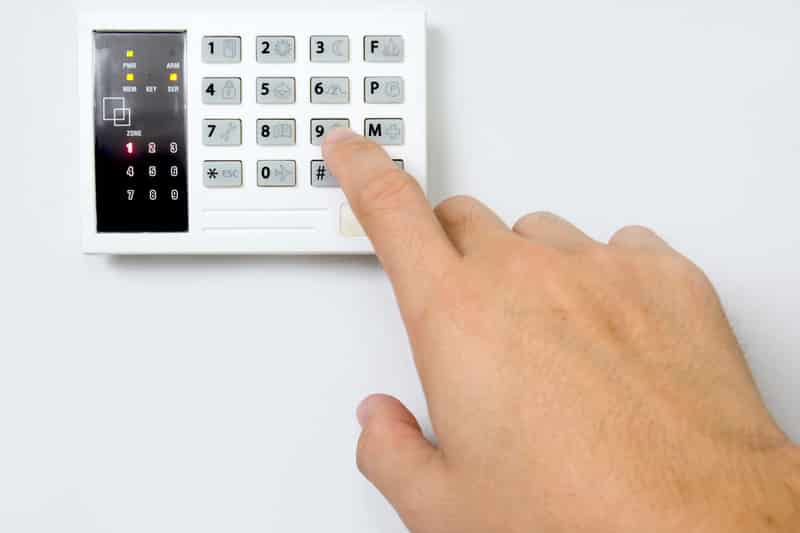 Get In Touch With the NBFAA
The NBFAA is an acronym that stands for the National Burglar and Fire Alarm Association. This is the Association that you should contact to get reliable and quick information about any home security companies in your local area that are member companies. This is an efficient and direct way of being put in touch with reputable companies that can install a dependable and effective system in your residence. The good thing about selecting a company through an organization such as this is that all its members uphold a high degree of behavior, based on high ethical standards.
Do Some Comparison Shopping
When you're choosing which security system to go with in your home, what you're really doing is shopping around for the best deal. You don't want to settle on the first company's package that comes your way. When you're dealing with each specific representative of a company, be sure to ask for an inspection before you go any further. In addition, make sure that you ask the representative for a recommendation as well. Finally, have the representative of the company provide you with a quote in writing. In order to make it easier for you to compare various packages of security systems, use a checklist.
Discourage Potential Crime
Getting a security system for the home is a proven way to deter burglars from even trying to break into your home in the first place. Based on a study from 2010 conducted by the Alarm Industry Research and Educational Foundation, a burglar will spend just under a minute breaking into your residence. Therefore, anything that makes it more difficult for a burglar to get access into your residence – like a security system for the home – will have a discouraging effect on the burglar. According to the Electronic Security Association's report, 90 percent of burglars will avoid a home if it has a security system installed in it.
Lower Your Home Insurance Premium
The original benefit of burglar alarms – protecting your house against burglars – also provides an additional perk. The added perk is that the installation of a security system can sometimes actually lower your home insurance premium by a decent amount. You could get savings in the range of 15 to 20 percent of your home insurance premiums in some cases. Home insurance companies are far likelier to offer discounts like this, since a person with a good security system means a lower chance of a home invasion or robbery. This in turn means the insurance company will enjoy a reduced chance of having to potentially cover your losses from a robbery.
Technology Is a Huge Factor
Today, it's really amazing what you can do with your security system when technology is involved. For instance, you can actually receive alerts from your system on your smartphone when there is suspicious activity going on at your residence. This is truly groundbreaking. Systems are so sophisticated these days that you can receive an alert through either an email or a text message. Situations that can produce alerts include when someone opens your liquor cabinet at home, when the lights in the basement suddenly go out, and when an individual enters your home.
You Get a Bonus: Fire Protection
Of course, you understand that your security system is meant to spare your home from a burglary, but you probably didn't know that the same system has also been programmed to save your home in case a fire starts. There are some systems that also feature a home fire alarm system as part of a home security system. Such a thorough and highly inclusive system like that will monitor your doors, windows and other areas in a residence for signs of a break-in. It'll also offer monitoring features by dialing your home phone to report a fire, for example.
Police Can Respond Quicker To Emergencies
How can a good security system help police respond faster in the case of emergencies? For instance, if somebody's living alone, he or she could wear a wireless transmitter that ends up activating his or her home security system in the event that assistance is required. In the case of a fire, after the security system has been triggered and activated, the emergency responders will be notified at the drop of a hat.
Get Some Referrals
Getting referrals is a great method to narrow down the better security system companies. You can get referrals from different credible sources. Examples are your friends, your family and even your neighbors. Referrals are ideal because the people providing them have some sort of past experience with the security system company that they're recommending. This makes it that much easier for you to make a reliable selection, because you are getting credible information from someone who's had firsthand experience with a service.
This is everything you need to know about home security systems. Your electronic security system for your residence is a godsend because it won't just offer you peace of mind; it will also offer you protection from a burglary or robbery. It's better to be proactive when it comes to your home security, which is why you should install a security system. Getting the right one for your home can mean the difference between getting robbed or keeping everything safe and sound inside.