When it comes to livable spaces in your home, the living room is the obvious first choice. You could watch TV, play some games, talk to guests, or even eat a meal there if you wanted. Even though people like to think of their bedrooms as livable spaces too, the number of things you can do in the space is typically quite limited. Other than starting the day or laying in bed, there's not much else you can do in the standard bedroom.
While the bedroom is primarily a place to sleep, some want to use their bedrooms more often, especially if they put a lot of time into decorating it. If this sounds like something you want to explore, this brief guide about making your bedroom a more livable space is for you.
Tidy Things Up a Bit
The first step to making any room more livable is tidying up the space, and this is especially important for the bedroom. Messes all over the place can subconsciously discourage you from wanting to spend much time in this room, so cleaning those up should be a top priority.
If your room isn't really that dirty, you could try decluttering instead. A space with too much stuff could lead to the same avoidance issue. Removing extra pieces of furniture and decorations that are only there to take up space could remedy this problem.
Open Up the Curtains
Since the bedroom is a sanctuary of sleep, most people like to close the curtains to keep out unwanted light at night. While there's nothing wrong with that, you need to remember to open them back up in the morning. Dark rooms aren't very inviting. If the sun is shining in, you'll be much more likely to head into the bedroom to relax.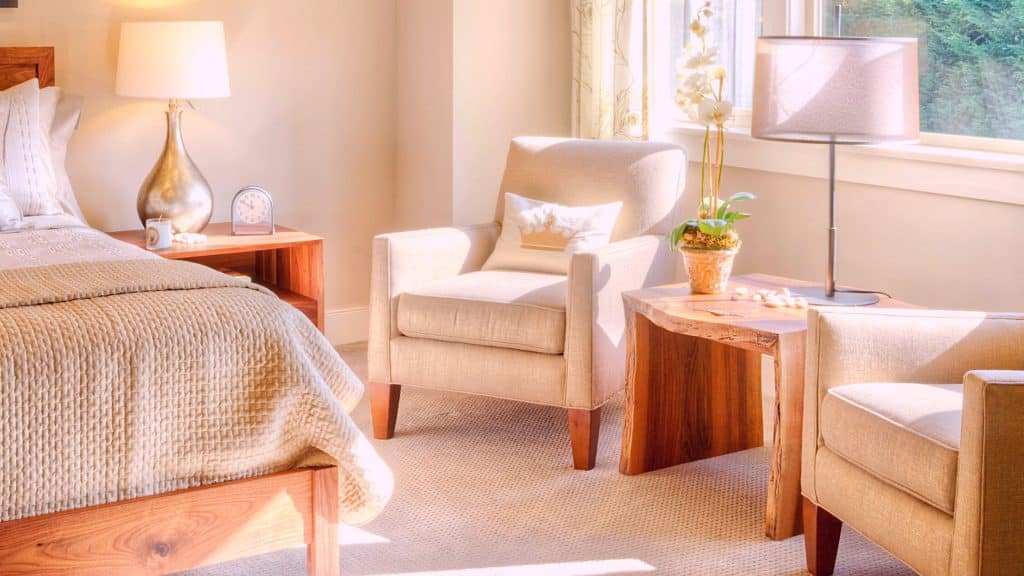 Get a Place To Sit
However, for some people, relaxing on a bed usually leads to an unwanted nap. Even a short nap can throw off your entire sleep schedule. You'll need to put in a piece of furniture you can sit on to avoid spending time on your bed. While it might seem a bit unconventional, a recliner would be perfect for this kind of functionality, especially if you can angle it toward the bedroom's TV.
If you don't want to spend too much time in your bedroom but would still like a place to sit, look for bedside benches. There are many reasons to add a bench to the end of your bed, but having a nice place to sit down occasionally is perhaps the most pertinent one.
Put in a Small Desk
While relaxation should be the main goal of your bedroom, you need to be able to do other things in there as well. That's why our final suggestion on how to turn your bedroom into a more livable space is to put in a small desk to work at.
If you work from home, having a dedicated office is usually the better option. However, a small desk in your bedroom will be perfect for those who like to have a place to check on bills or do some online shopping.