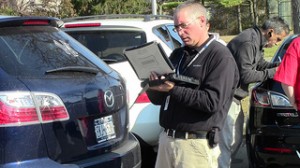 Whether your home is demolished by a wildfire, hurricane, or any other natural disaster, rebuilding your home and restoring your life will take time. Patience and perseverance will become your new normal. However, as long as you have the proper insurance policies and are diligent about filing your claim, you should be able to find the way back to your old semblance of normalcy. Here are a few steps to help you start rebuilding your life.

1) Contact your insurance companies immediately.
When a community is hit by a natural disaster, insurance agents in the region can get backlogged very quickly. Therefore, you should strive to be one of the first people to make a report, so that you can get your settlement in a timely manner. If you need a bit of moral support, don't be afraid to ask for it. After surviving such an ordeal, you shouldn't hesitate to seek the help of a friend or loved one to help you through the process.
2) Preserve the evidence.
You should fully document the disaster and preserve any applicable evidence to make it easier to get your insurance claim approved. If need be, ask a trusted friend to take pictures with their smartphone so that you can build a photographic archive to present to your insurance agent. If it is safe—and only if it's safe—have a friend help you retrieve any legal documents from the site that you can find which may prove helpful later.
3) Visit a counselor.
If you find yourself dealing with feelings of anxiety or depression as a result of a wildfire, or other catastrophic event, consider visiting a counselor. Knowing that you need help and then seeking it can be the first positive steps toward recovery. The counselor will be able to help you put things into perspective, reset your priorities, and provide guidance about helping your entire family move forward.
4) Take the opportunity to redecorate.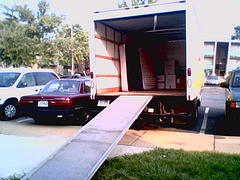 Who says retail therapy doesn't work, too? Some people might feel that decorating is a trivial part of rebuilding and recovering from such a trauma, but redecorating can become part of the healing process. Surf the Internet, starting with a bargain-filled site like http://www.sofasandsectionals.com/shop-by-brand/klaussner-furniture, and find new furniture, accent pieces, and other decorations, and let yourself enjoy the shopping spree. It will provide a healthy distraction from all the devastation and help you make a fresh start.
5) Consider moving.
Maybe a new beginning means a new community. Is it time to consider whether or not you want to move to a new area? The money from your insurance settlement may be the jump start your whole family needs to set its sights on a new community where new friends and new opportunities await you all.
Regardless of whether you move or rebuild in the exact same spot, recovery will take time. Give yourself time to heal emotionally and financially. Take the time you need to grieve. Seek the help and advice you need to make the best decisions for you and your family.  
Writer LaGeris Underwood Bell hopes this article will help soothe the loss for those readers who have suffered in a natural disaster. On the road to recovery, a visit to InteriorMark will make restoration easier. Their quality merchandise and bargain prices will make the journey forward a more pleasant one.
Photo credit: #2 http://www.flickr.com/photos/statefarm/8182658513/
Photo credit: #3 http://www.flickr.com/photos/gavinmusic/33495908/