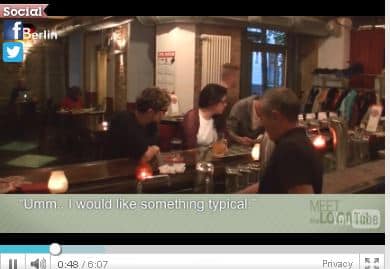 Uh oh, so what happens when you are brave enough to travel by yourself and go to eat at a bar? Surely you aren't expecting anything too crazy but once in a while you may get lucky and find that you are being taped and are on a show. In this circumstance however, Okinawa Travel has flipped the script and had a few talented actors approached people out in the street or a bar and ask them random questions to hear how they respond. The people don't initially realize that they are on camera so you get some funny responses that range from very short unemotional responses to very heart-felt attempts to help a stranger.
The series is run by the Meet The Locals campaign of Travel Okinawa, they have made numerous funny videos in the series and you can watch two of their clips in the video section below. Let us know your thoughts on these videos after you watch them both and enjoy them with a few laughs. So far there are two videos one called meet the locals in the bar and another called meet the locals in the street. They all give a good shot at helping people or getting people to the answer they need fast.
Personally I enjoyed both of them but thought the meet the locals at the bar was quite funny and gave me the most laughs. Enjoy them yourself and let us know what you think in the comments below the article.