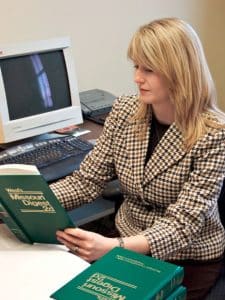 With over 8 million female owned businesses across the United States currently, female entrepreneurship is on the rise. Over the past decade, this number has increased by as much as 25 percent, and it's expected to rise significantly in the future. To ensure that women business owners are successful in their pursuits, you'll need a solid marketing strategy.
Target Audience
To simplify your marketing strategies, you need to know who your target audience is. By concentrating on this group of individuals who can use your products or services, you'll become more profitable and successful. Knowing who your target audience is can come from research and online statistics, and will allow you to focus on and streamline what you can offer them. It will also help you determine what works and what doesn't.
Website
An eye catching and professional website is imperative to any successful business today. If you don't have the knowledge and experience to handle this project on your own, you want to enlist the help of a professional. They'll be able to determine your basic needs and provide functions that will allow easy navigation to your consumer base. This is especially important if your customers are able to purchase items from your site. Making sure that they can surf your site quickly and problem-free will keep them coming back.
Networking
Networking has taken on a variety of forms in today's business world for women. Your local chamber of commerce, women's seminars and trade shows are an excellent place to start. This allows you the opportunity to meet individuals who are in need of your services. It also helps you to see other powerful female entrepreneurs and what makes them most successful.
The latest technological advances will also help you in expanding your business and getting your name out to your consumer base. Twitter is ideal for updating your followers with any new products or services that you'll be offering. Facebook allows a business to reach a staggering number of customers with simple comments or posts. It also allows you to connect with them on a more personal level when you answer them back. YouTube is a great outlet for displaying catchy videos or commercials and can garner billions of views with something that becomes popular.
Blog
A blog or newsletter is a great addition and can be linked through your website. This is a way for you to offer tips, insight and other valuable information that your targeted audience can use. Keeping the content fresh and putting up new information in a timely manner is the key to running a good blog. You can also email this bit of information to your Internet mailing list to notify them of new information. When you provide useful and interesting content, you'll be amazed at how quickly your following can grow.
The top female entrepreneurs know that a good marketing strategy is the key to a successful business. With the right plan, Internet website and social media interaction, you can be a solid leader in today's successful women business owners.
As a female small-business owner, Kari Lloyd writes on a variety of marketing and internet-related topics that effect entrepreneurs. Although internet marketing can be tricky, companies like http://www.eversparkinteractive.com/ can offer business owners innovative new techniques and ideas for online marketing success.