How is Distance Learning Going for You?
I'm not going to lie, some days are way better than others.  I guess that is true in any aspect of life, there are good days and bad days, but when it comes to distance learning…*phew*!  I have 2 boys, a 5th grader, and a 2nd grader…and it is like herding cats at times.  "Pay attention" "Stop playing" "Are you listening to the teacher?" "Why are you building legos" "Is your math book open? She's doing math!" "Stop making noises, are you on mute?"
I get it, these are weird times and our government is concerned about our health.  But our children need to get out and back into their classrooms!  I still do not understand how some schools are open for in-person learning, and some are not…all in the same city!  Does that seem fair?  Are my children going to be that much further behind now because they have made a decision to not open up our school until after Thanksgiving?  Ok, now I'm just venting.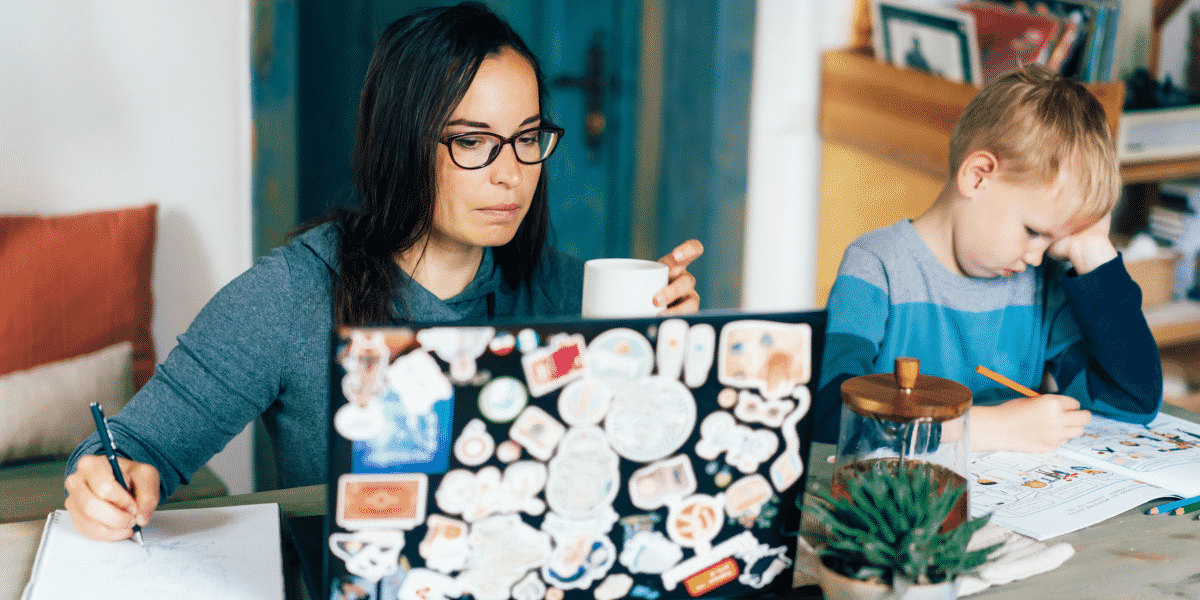 Anyway, distance learning works for some children, and it does not work for others.  I'm thankful that our school has figured out that anything longer than 2 hours on zoom is not realistic.  For the kids or the teachers!  I've had to separate my boys into their own rooms instead of working at the dining table like last school year.  They seem a little better about not getting distracted… but now they have all of their toys in arms-length…and for a second-grader, that temptation is just too much.
These teachers are amazing…seriously!  Last school years "pandemic" learning was rough for all, and now they have had to adapt again.  Being in San Diego, we have been put on lockdown and out of lockdown a few times now, so some schools are open with a waiver and others decided not to get the waiver.
Distance learning has been rough on everyone.  I feel as though it creates more work for the teachers and more work for the parents.  Especially parents who work… but I will not get into that.  My kiddos are thankfully having a good day at the moment, but who knows what it will turn into after I'm done writing this…
Good luck to all in these weird and unprecedented times… as for me, I'm going to press on with a glass of wine!  Salute!
For other blogs, check out our site.