Slow Roasted Pork Shoulder
My husband loves to have people over and feed them.  He also loves to cook (which I am thankful for). I'm sure he gets this from his mom who lives in New York.  She has passed down quite a few recipes but this one is so simple and delicious and will have your whole house smelling good.  Slow roasted pork shoulder is the name, low and slow is the game. 
We shop at Costco a lot. One day we were walking through the meat section and he picked up this giant pork shoulder.  I mean huge!  I am not sure how big it was, maybe 12 pounds?  He said, let's have all of our neighbors over and I'll make this! Ok! Sold!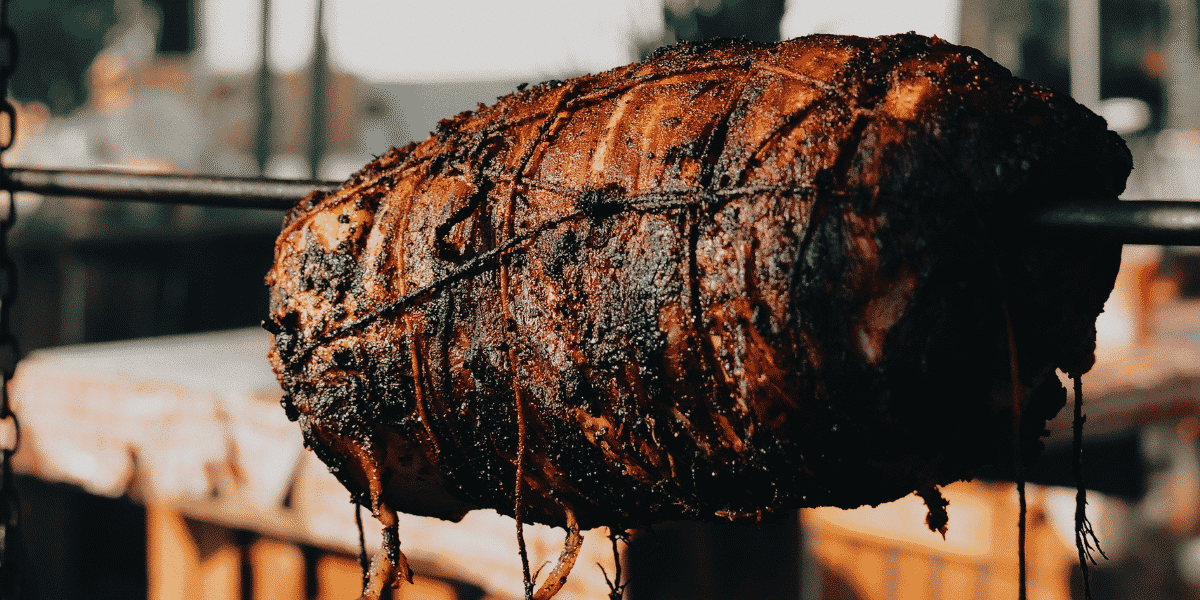 He prepped it up the day before we were going to have all of our neighbors over for dinner because it has to marinate.  We just used a disposable foil pan to make clean up a breeze for both marinating it and cooking it in.  We paired it with Spanish rice and a salad and everyone had seconds of the slow roasted pork shoulder.
Buon appetito!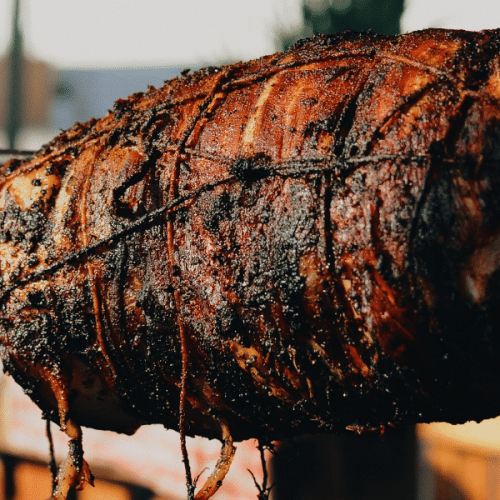 Slow Roasted Pork Shoulder
A low and slow oven roasted pork shoulder, enough to feed the neighborhood!
Ingredients
1

bottle

red wine

we use a cheap merlot

2

tbsp

cumin

2

tbsp

oregano

2

tbsp

onion powder

2

tbsp

garlic powder

2

tbsp

Goya adobo

1

cup

white vinegar
Instructions
The day before you are going to make this, poke meat thoroughly on both sides with a knife, about an inch down.

Soak pork shoulder in wine for 24 hours, meat side down (save a glass for yourself). Cover and refrigerate.

The next day, flip the pork to fat side down and rub all dry ingredients on the meat side

Cover with aluminum foil and put it in the oven

Let it roast in oven for 5-6 hours

Take out pork shoulder from the oven, flip it so the fat side is up, and put back into the oven uncovered. Raise the oven temp to 350 degrees and roast for another hour

Turn off the oven and let it sit for a good 10 minutes then cut and enjoy
For more recipes, please check out our blog.