No matter what size your home, you can plant an attractive garden – it's just a question of making it fit the space. Some people plant gardens in a haphazard way, just adding the plants they find most attractive. While this can sometimes work, a little bit of advance planning will help most gardens look even better.
Video Overview
A Garden Plan
Just as you have plans for the layout of your house, you can create the same for your garden. It doesn't have to be fancy – just think about the shape of the space at the back of your home (or the front) and what you want to be able to do in the garden. Maybe you want a barbecue area or a sitting area on the back patio. Perhaps your kids need a play area too – figure out the best places for these and what's left is available for planting flowers and shrubs.
What's Your Theme?
If you have enough room, you may want to try having themed areas of your garden, such as an alpine rock garden in one area, a water feature with lilies and other water plants in another, or an arbour with suitable climbing plants somewhere else. These can add points of interest to the garden. Once you have your plan in place, it's time to turn to planting the garden beds.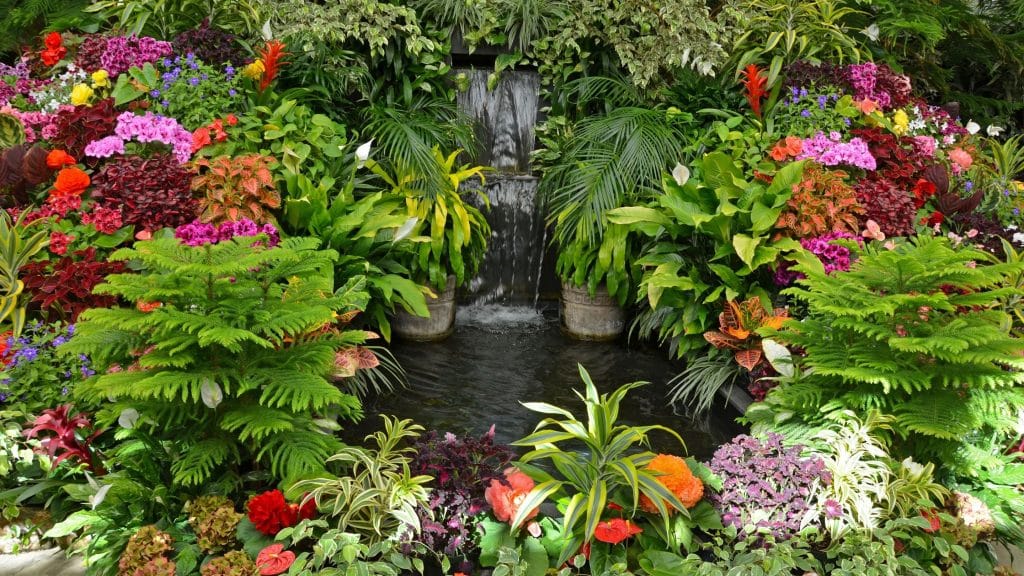 How Does Your Garden Grow?
If you have an idea of the plants you want, then think about how tall they will grow. It's worth researching this in advance, otherwise your alpines might be hidden behind your columbines and no-one will be able to see them. A good rule of thumb is short edging plants at the front, filler plants in the middle and tall plants at the back. When they all grow to full height, that should be attractive. While you don't have to stick to this rule rigidly, if you do plant the occasional taller plant in the middle, choose something that allows you still so see the plants at the back.
Plant Choice
Well defined borders and wide flower beds also make a garden more attractive. When choosing your garden plants, aim for a mix that gives you an attractive garden all year round. Include perennials so that even when your spring, summer or autumn flowers die down there's still something nice to see. Many people wonder how many plants to put in a flower bed. That really depends on taste, but find out how wide the mature plants will be to determine how many you need for a full bed.
These tips will help you get started on creating a beautiful garden that you can enjoy all year round.
Get tips on garden landscaping from Jen Byiers of Gardens Galore.