Living walls are gaining in popularity, both inside and outside the home, as more people enjoy the benefits to be gained, as well as the aesthetic appeal. Living walls vary enormously, from very basic to quite elaborate, which means that even the most novice DIYer could have a go at constructing one. Here's all you need to know about creating your very own living wall.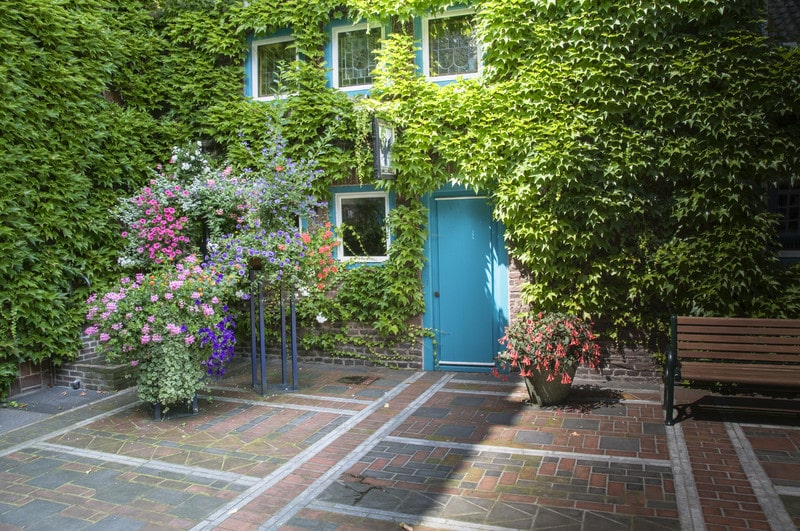 What is a living wall and why have one?
A living wall is basically using either an inside or outside wall to grow plants vertically against it. Living walls can simply be made up of a few plants or be a complete ecosystem. Living walls not only look attractive, but they offer lots of benefits, too. For anyone living in a flat or restricted space, it can help bring the outdoors inside, as well as make the most of what space they have. But living walls are good for the environment, too. Plants can help to cleanse the atmosphere and remove toxins that often build up in the home. They can also help to keep the house warm in the winter and cooler in the summer by providing the adequate levels of insulation required, thus impacting on energy bills. But, just how do you go about creating an inside living wall?
Choose the plants
Firstly, have some idea in mind of the type of plants that you'd like to have, what you want to get out of the wall and how big you want it to be. If you've never made a living wall before, or don't possess a great deal of DIY skills, then you might want to start off with something simple. Many people choose plants that are good at eliminating toxins, such as spider plants, peace lily, aloe vera, etc. But you may also decide to opt for slow growing, succulents that don't require too much maintenance or watering and have shallow root systems. Herbs are a great idea for a kitchen living wall.
As with any indoor plant, you'll need to consider what conditions it will thrive best in and how your particular wall can meet those conditions. For instance, temperature and light levels of your wall can influence the types of plants that may either thrive or perish.
Choose a wall
Opt for a wall that receives the best amount of natural light. If that is not possible, then consider adding artificial light to the wall such as wall lamps.
Build a structure
A living wall consists of a vertical structure to attach to the wall with your plants in it. What you choose for the vertical structure can vary, and you may wish to inject a bit of creativity into the process. A very simple structure may consist of rows of shelves, but for a more complex feature you may want to use something like an old pallet or wooden crate upturned on its side and attached to the wall, so that plants can fit behind it. You can also buy kits that are designed for living walls, from very simple to more complex steel frame structures with a firm back and steel mesh.
Whatever you choose, it's important to make sure air can freely circulate around and over the structure. Large structures will require an irrigation system so that all the plants can access the water, as it trickles down from the top and flows to the plants below. More complex structures will also require a fan and ducting so that the wall absorbs the toxins from the air as well as keeps the plants healthy.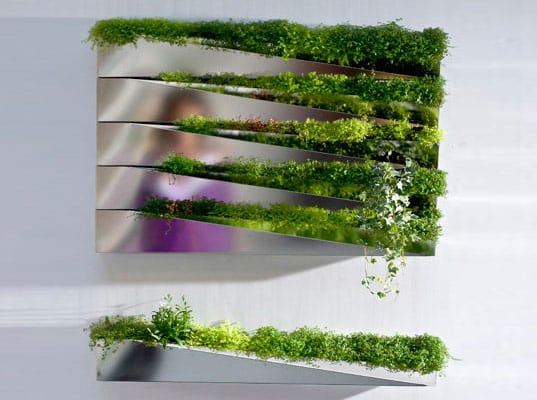 Add the plants
Once you've got your structure finished, you can add plants to it. They may live in soil or you may use a hydroponic method. Make sure to keep the plants regularly watered and fed to their individual requirements. You may wish to rearrange the plants as they grow.
This article has been written by Amy Elliott and the team at Juice Electrical. Amy is a media graduate with a passion for writing and green issues. She, along with the guys at Juice, have a vested interest in the environment and what we can do 'live green' and she regularly guest posts on a variety of related topics.