We spend almost one third of our life sleeping. What a great discovery. It is proven that if our sleeping posture is not proper, we are eventually going to develop back pain that may get chronic as time passes. Doctors and scientists have been studying sleeping patterns of people for years and potential reasons that caused them to develop back pain. They also met their heads to discover remedies for back pains that develop due to sleeping disorders or wrong postures of sleeping. While there are several reasons for back pain, mattresses are found as one of most prominent reasons to cause the pain. This led to the creation of various types of mattresses that could alleviate back pain and bring relief to the patients.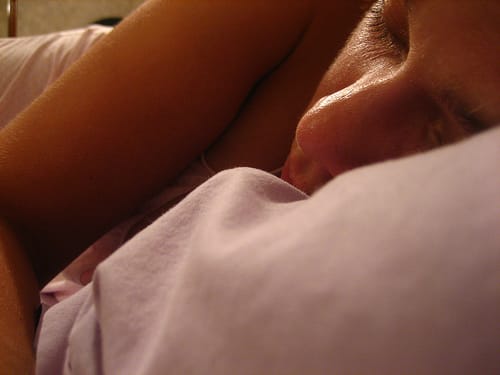 The thought prevailed for long that a firmer mattress is good for our body as it keeps our body straight and erect. That was a myth. Our body need not stay straight while we sleep; we require support for the whole body. Therefore, medium firm options have been introduced. They provide complete support to our body in various postures. Support is another factor to consider while buying a mattress. The support it offers could reduce as time passes. Therefore, it is important that you choose the right material while buying one. The foam or cotton slowly gets thinner with time. Sagging is another reason that affects the support. Therefore, you need enough firmness in the one you choose to support your body and prevent pain.
Airbeds have also gained popularity recently. Airbeds are very effective in preventing back pain. Even if you are suffering from back pain, you will feel less pain on an airbed. Airbeds do not get sagged and keep support intact for long. They have chambers inside them that could be inflated to adjust the firmness and provide comfortable support to our bodies.
Memory foam beds are devised to suit any body shape. They offer great relief from back pain. These keep our body in its natural shape and help reduce pain. Memory foam beds offer very good conformability, if made of high-density memory foam.
Latex-based foam mattresses provide equivalent support as a foam mattress. They are in fact an alternative to foam. Mattresses composed of foam and latex layers help with a pain relieving sleep. They are very effective in reducing and preventing pain.
While there are several varieties available on the market, it is advised that you must consult your doctor to diagnose the real reason for your back pain and suggest you the most suitable mattress – also known as madras by the Danish home interior designers. You should also try a few before you buy one. This will help you identify the most comfortable option for you.You would eventually feel better once you have the right mattress and the pain will subside. You should also sleep in the right posture until you have complete relief from the pain. In addition to the right posture, a little workout would expedite pain relief and keep you fit.
Stay healthy and use the right mattress! Also, if you have any other tips on this matter, please share them with us.