Tips for a Raised Garden Bed
If you love fresh fruit and vegetables, you have likely considered growing your own food. Having a garden in your home is an ideal way to secure fresh fruit and vegetables on a budget. While gardens are always a great idea it can be difficult to plant and harvest your food on the ground. One of the most popular and efficient ways to grow food is in a raised garden bed.
Video Overview
Why A Raised Garden?
There are many reasons why you should grow your food in a raised garden bed. If you find yourself asking why this type of garden, you should consider the strain planting can have on your body. A raised garden bed can help to prevent you from having to get on the ground to both plant and harvest your food. If you have back pain or knee pain, getting on the ground can be almost impossible. Using a raised box can help reduce your pain by bringing the food closer to you.
Another main reason why you may choose to grow your food in a raised garden bed is to keep your pets and wildlife out of the garden. Animals will have a much more difficult time getting into a garden that has legs.
Tips on Making Your Garden Box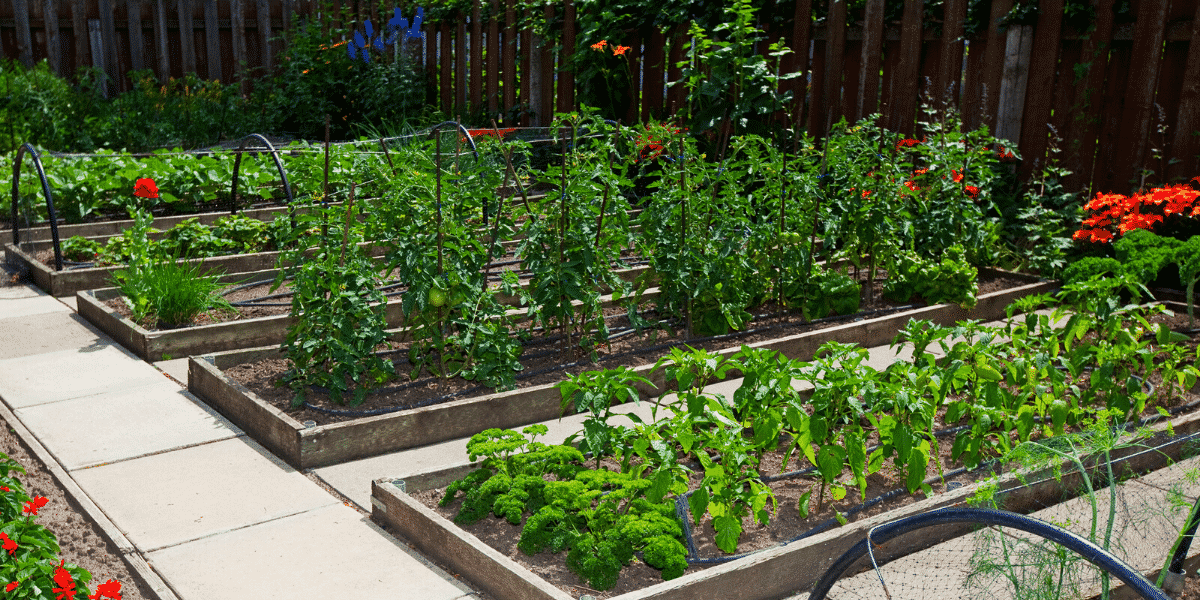 If you are looking to make a raised garden there are a few essential tips that you should follow.
#1) Use Pressure Treated Lumber: All the wood you use should be pressure treated to help make it more durable all year long.
#2) Use Landscape Fabric: Landscape fabric will help keep the soil on top and help prevent weeds from growing in your garden.
#3) Use A Sprinkler: If you are looking for an easy way to water your garden you may want to add a small sprinkler to each box to help water the entire garden quickly and efficiently.
#4) Add Compost To Soil: If you want to ensure that you have the best and healthiest possible food growing you should add compost to your soil to ensure that it is high-quality soil full of nutrients.
#5) Plan Ahead: Draw up the plan before you start cutting wood to help you cut once.
Other tips for home improvement here.