Your home's exterior is full of little details that set it apart from neighboring homes, from the texture of the bricks to whether the garage door has windows at the top. A small detail that's probably out of your line of sight—the color of your shingles—isn't as insignificant as you may think. As a homeowner, you may see your roof's color as an afterthought relative to more eye-level concerns. However, even a detail as minute as shingle color can significantly affect your home's aesthetic appeal and energy efficiency. It can also influence the lifespan of the roof itself. Let's dive into why the color of your asphalt shingles matters and the considerations you should keep in mind when resurfacing your roof.
First Impressions
You're not staring at your rooftop from the comfort of your living room, but passersby may take note. Mismatched or garishly colored shingles can detract from the aesthetic appeal of your home. Ideally, your shingles should blend in with the style of your house, fitting into the house's color palette and making your home look attractive and well maintained. Like a baseball umpire, you should only notice the bad ones. Poorly matched shingles that don't mesh with the house or even one another can detract from your home's appearance, potentially decreasing its value and curb appeal. Planning on selling your home soon? Don't overlook this detail.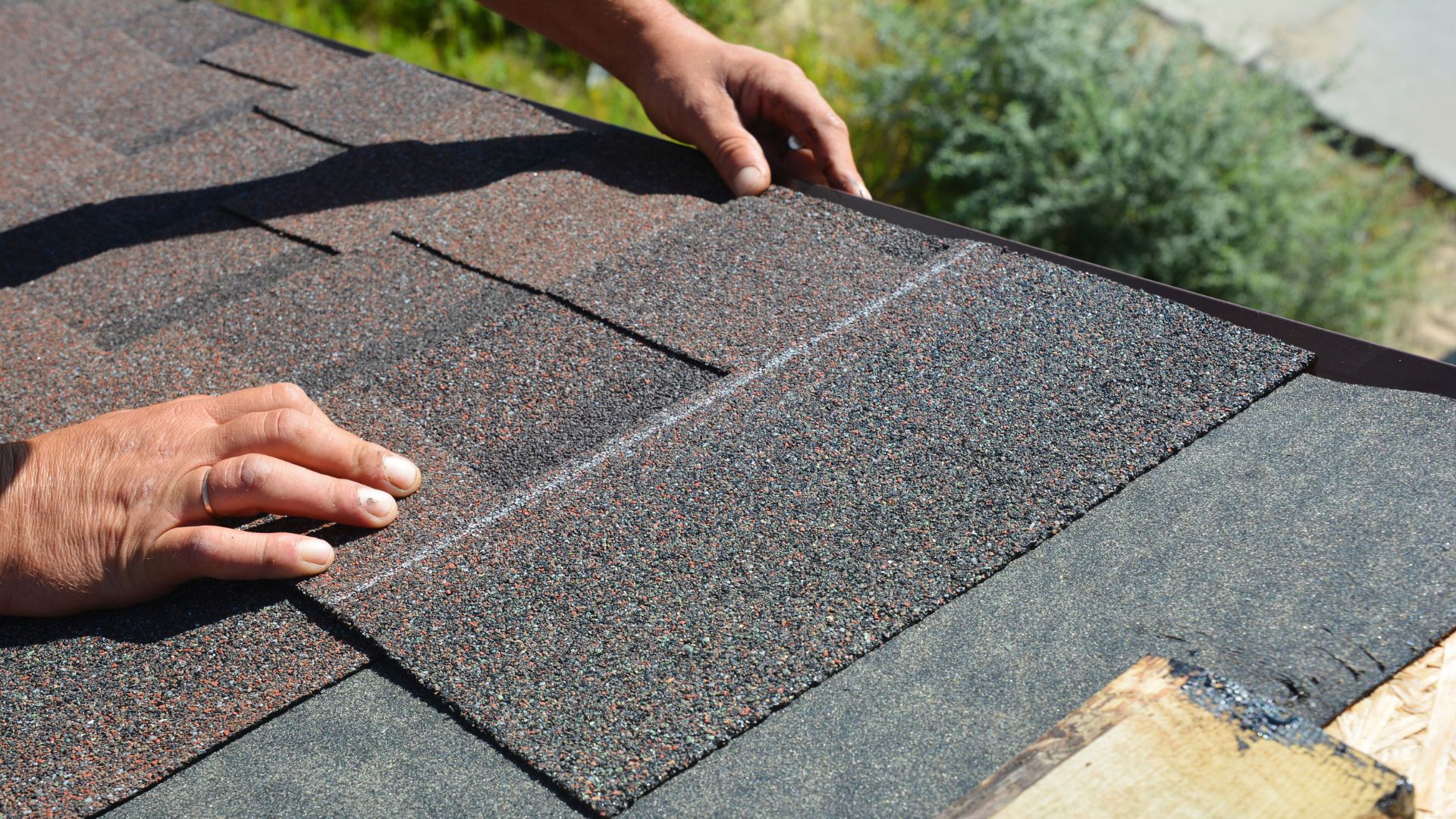 Temperature Effects
Another factor to consider when shopping for asphalt shingles is how the color affects your home's temperature. Lighter-colored shingles tend to reflect sunlight and keep your attic cooler, which can help reduce your energy bills. Darker shingles tend to absorb more heat and, in turn, heat up your attic faster. This can be an issue in hot climates, where air conditioning usage is much higher. AC is expensive! If you deal with hot summers, let your HVAC system work smarter, not harder. Consider a lighter color.
Full Roof Durability
Does the color of your asphalt shingles matter from a structural perspective? Believe it or not, it does. As if resale value and electric bills weren't enough, the color of your shingles even affects how long your roofing system will last. When shingles absorb heat, they expand and contract, which can cause them to crack and deteriorate over time. As shingles themselves weaken, they give elements like wind, heat, and rain the opportunity to infiltrate the rest of your roof. Though a high-quality product with appropriate durability can minimize this issue of wear and tear, darker singles at lower price points can have shorter lifespans. And that can cut down on the lifespan of your entire roof.
Winter is just a few months away. Check out our post,  Roof Maintenance Tips for Winter , to prepare for the coming cold season.