Unlike generations past, Millennials have a couple of things working in their favor, and a few things that have the real power to work against them. As the "contractor generation," Millennials work hard—but the often work from home or telecommute in some other fashion, and many more Millennials are "1099ers" than any other group to date. This means they have to fend for themselves when it comes to benefits, vacation time, and of course, planning for retirement. What can they do to ensure they have a fruitful future as well as a retirement that isn't fraught with worry and stress? They can plan, and plan they should, starting right now.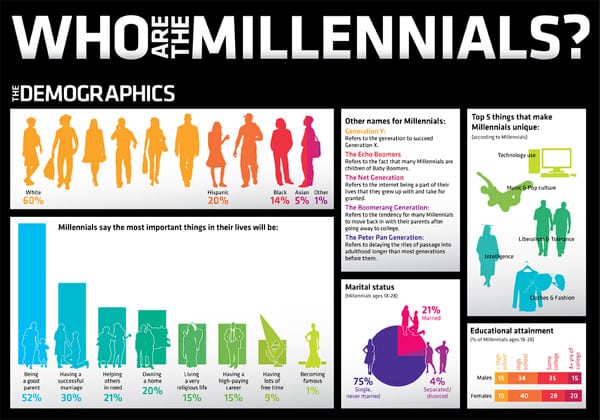 Whether you're 25 or 45, if you own your own business like a small LLC or a DBA (Doing Business As) that's associated with your name and your social security number, it's completely up to you to plan for your future. Very few companies offer any kind of benefits to their contract workers, but this is conveniently offset by the ease and comfort of working from home as a consultant, Internet professional, or any other worker who has the ability to get the job done from their couch or low rent office in their hometown.
The best way to create a retirement plan that won't kill you now, and that will allow you to live within (or below) your means while still stuffing some cash between the proverbial mattresses is a Roth IRA. This convenient financial tool creates security for 1099ers and other wage earners who are not being offered a 401(k) or other retirement savings option from their employer. A Roth IRA works when you invest money that you have already paid taxes on, which means you won't have to pay taxes on the earnings you generate within the IRA when you pull from it either before or after its maturity date.
While it is best to leave the IRA alone until it reaches maturity (not unlike a 401(k)), if you have to borrow against yourself, at least you have a way to do it. The Roth IRA differs from the 401(k) in that there is no penalty for withdrawing funds before maturity, and in that sense, this is not only a good option for freelancers and others without company-generated retirement funds, it is actually a more sound method for those emergencies that unexpectedly pop up, such as job loss, illness in the family, and so on.
And there's more smart stuff you can do to protect yourself and your loved ones when you're a contract worker or just a young new professional trying to prepare for your future. Term insurance for the highest amount you can reasonably afford each month will safeguard your family if something happens and you pass away. No one wants to think about these things, and that's often the reason they don't invest in things like term insurance, but facing the facts cerebrally rather than emotionally will tell you it's one of the best investments you can make.
And again, another highly avoided tactic for protecting the family is creating an ironclad will. Instead of thinking about it morbidly, think of it as a tool to make sure your spouse and children will have a financial safety net in the event of a fatal illness or accident. If you use these financial tools, you can protect your financial future and prevent catastrophe for your family—and the sooner you get these things handled, the better off you'll be.