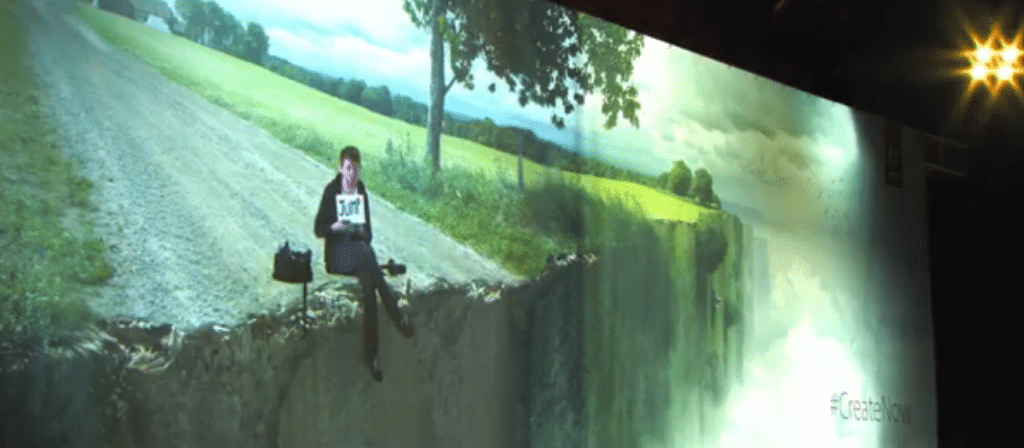 Green Screen – In Real Time – Adobe Creativity!
Next time you are thinking that you are being creative when you shoot on green screen, realize that you may have to turn it up a notch. In one of Adobe's recent campaigns, they showcase their ability to shoot in real time on a green screen and have it display on a huge canvas in front of a live crowd! This idea is really cool and we think that you will totally enjoy the video, which we have attached below for your convenience. For all of your videographers out there, you will know that shooting in front of a green screen is generally something you will do and then edit out the green later, also known as chroma key. There are some instances that are quite popularly found where they use green screens in real time, or near real time, such as on the news and for the weather. That is why you see a person standing in front of what looks like an animated screen yet it is usually probably a green screen that they have a monitor to look at and know what they are pointing at.
Perhaps one of the more important aspects of shooting on green screen is knowing what your final background that will replace the green will be. Adobe outdid themselves by choosing an amazing high quality cliff background that makes you feel like the character is about to fall off and it truly captures your attention. Here at Weekly Living and Josh Bois TV we love to use green screen, and even bought our own! 
Anyways we know you will love the video so check it out right here below!