What is in the center of your dining table right now? If the answer is a tired looking vase of old flowers, or a pile of letters and receipts, it's time to give your dining table a bit of a makeover!
Whether you are having friends over for an elegant dinner party or hosting a holiday meal, a decorative centerpiece has the power to transform your table from ordinary to extraordinary. It's a great opportunity to show off your signature style and create a bold impression on your guests. When you have a beautiful table from ifurn.com, a nice centerpiece will help to compliment it.
But what exactly should you use for the centerpiece on your dining room table? Here are some stylish suggestions to get you thinking.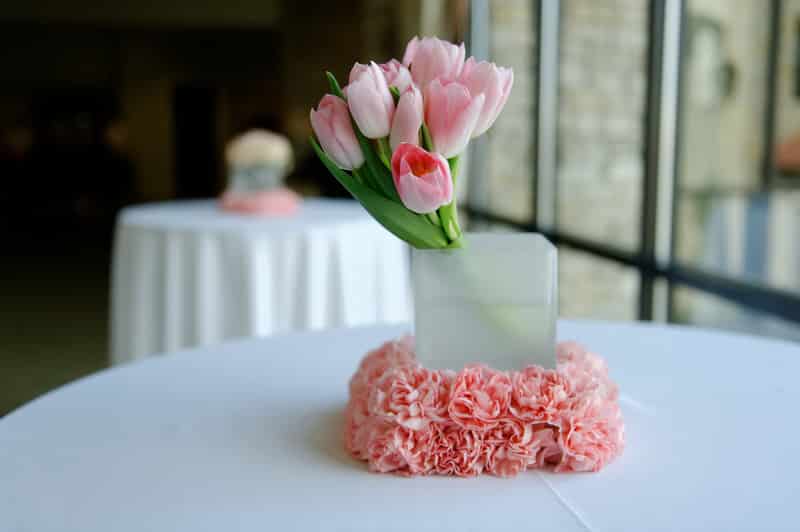 Apple Still Life
Fruit makes a great centerpiece and it's very visually appealing. Here is an idea for a unique and modern looking centerpiece that will be very eye-catching. Take some large clear glass vases and fill them with water to different levels, then float some crisp green apples in the water. The different levels create interest and the colour of the apples really brings life to the table. This could also be done with other types of fruit, including lemons, limes and oranges.
Branching Out
Here's another idea for an elegant nature inspired centerpiece. Go outside and collect several long braches and twigs, then place them within a tall vase. You can then add hanging butterfly or snowflake decorations to the branches, or even Christmas baubles depending on the season.
Balloon Party
If you are setting the table for a birthday party and you want to create a festive atmosphere, you can use balloons in your décor. Choose several helium balloons and tie them to ribbons of the same length. Then, weight them down with decorate crystals or stones, so that they are floating up above the table. You can position them in a row going down the center of the table, which works especially well on a long and narrow dining table.
Seaside Chic
If you want to give that sunny summertime vibe, even in the middle of winter, you can bring the beach to your dining table! Select a small glass bowl or a rectangular glass vase and fill it with candles, sand and seashells. On your beach holidays, you can collect shells and starfish to add to your display.
An Edible centerpiece
What about having a centerpiece that you can eat? Consider having a decorative glass vase or bowl and filling it with sweets and candy that have pretty and shiny wrappers. Or, you could fill it with nuts or peppermint sweets with coloured swirls. This means that when you have a dinner party, you will have something to offer your guests after the meal.
Coloured Sand Art
Making a coloured sand art centerpiece is easier than you might think, and it makes a beautiful and elegant artistic statement for your table. Start with a vase – preferably one with a long and tall shape. Then, buy several different colours of sand from an arts and crafts shop. You can even buy sand art kits, some which have sand that is already coloured and others that have plain sand and powdered paint. The kits with the pro-coloured sand are easier, but colouring the sand yourself allows you to choose the colours and match them to your décor.
Use a funnel to gently fill the vase with sand (remember that you can't take the sand out again, so make sure you go slowly and check the design as you go). You can make a wavy look by adding more sand to one side of the vase than the other. When you are finished, add one layer of sealant or silicone caulk over top of the sand and close the vase, which will stop your sand from shifting around inside the vase.
These are just a few fun ideas for dining table centerpieces that you can make in your own home. With a great centerpiece, your table setting will be even more elegant than usual and you will make a great impression on your dinner guests – so have fun decorating!