Thanksgiving is a time to express gratitude, enjoy the company of loved ones, and indulge in delicious food. While the traditional Thanksgiving dinner is always a highlight, why not add some extra flair to your celebration this year? Here are some creative Thanksgiving celebration ideas to make your holiday memorable and unique.
Outdoor Feast
Take advantage of the fall weather by hosting an outdoor Thanksgiving feast. Set up long tables in your backyard or a nearby park, surrounded by autumn decorations like pumpkins and candles. The crisp air and natural surroundings will add a special touch to your Thanksgiving gathering.
Potluck Extravaganza
Instead of bearing the entire burden of cooking, turn Thanksgiving into a potluck extravaganza. Invite guests to bring their favorite dishes, creating a diverse and delightful spread. This not only eases the workload but also allows everyone to share their culinary talents and family recipes.
Themed Decorations
Give your Thanksgiving celebration a unique theme to make it stand out. Whether it's a rustic harvest theme or a modern and minimalist approach, cohesive Thanksgiving decorations can tie the entire event together. Consider centerpieces, tablecloths, and place settings that reflect your chosen theme.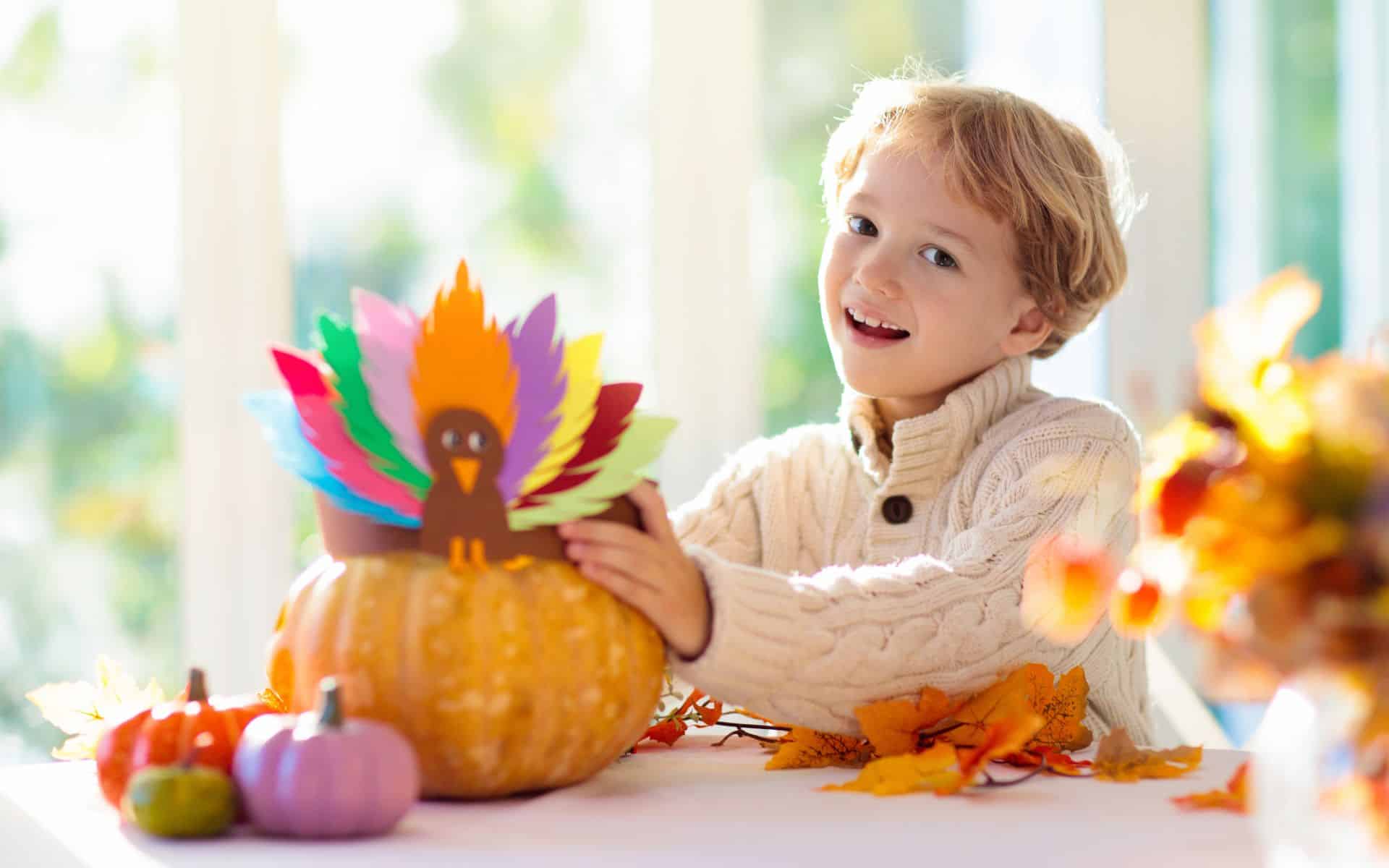 Gratitude Activity Station
Create a gratitude activity station where guests can express what they are thankful for. Provide craft supplies such as paper, markers, and stickers, allowing everyone to create personalized thank-you cards or a communal gratitude banner. This adds a meaningful and interactive element to your celebration. It is also a great way to commemorate and preserve your family history.
Thanksgiving Games
Incorporate games into your Thanksgiving celebration to keep everyone entertained. From classic board games to Thanksgiving-themed trivia, there are plenty of options to choose from. Consider organizing a friendly competition or a scavenger hunt for the kids to enjoy.
DIY Thanksgiving Crafts
Set up a crafting station with materials for DIY Thanksgiving crafts. Activities could include making gratitude jars, personalized place cards, or even decorating small pumpkins. This not only serves as entertainment but also gives your guests a tangible memory to take home.
Family Recipe Swap
Encourage family members to bring copies of their favorite Thanksgiving recipes. Create a recipe swap station where everyone can exchange their cherished dishes. This not only adds variety to your Thanksgiving table but also creates a sense of culinary heritage.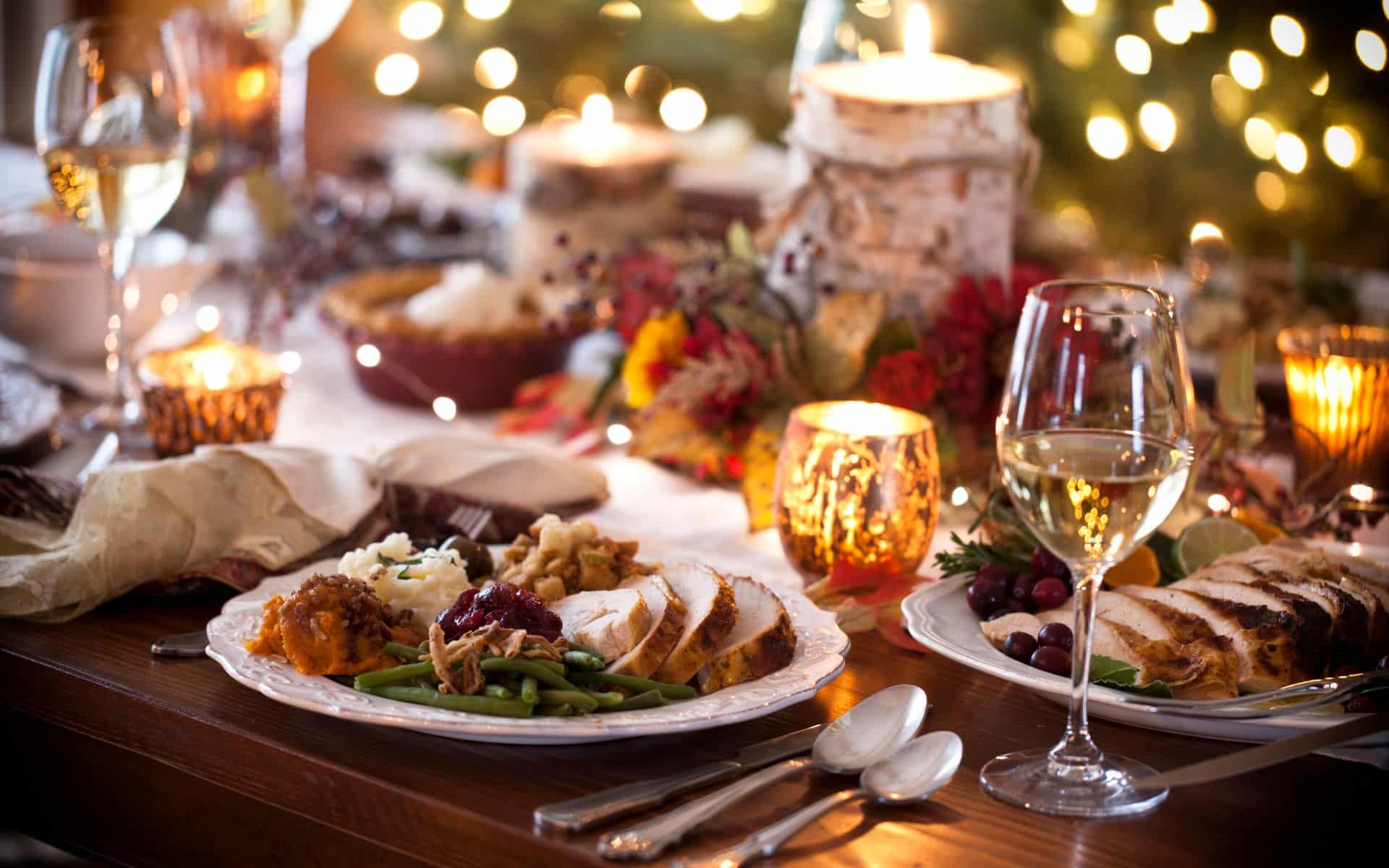 Thanksgiving Movie Marathon
Transform your Thanksgiving celebration into a cozy movie night by hosting a Thanksgiving movie marathon. Create a designated space with blankets and pillows, and compile a list of Thanksgiving-themed movies or family favorites. Whether it's classic films or heartwarming animations, this activity provides a relaxing and enjoyable way for everyone to unwind after the feast.
Volunteer Together
Give back to the community by incorporating a volunteer activity into your Thanksgiving celebration. Whether it's serving meals at a local shelter or organizing a food drive, contributing to the well-being of others can deepen the sense of gratitude and togetherness.
This Thanksgiving, elevate your celebration with these creative ideas that go beyond the traditional dinner. Whether you choose to host an outdoor feast, introduce themed decorations, or engage in meaningful activities, the key is to make the holiday uniquely yours. Embrace the spirit of gratitude, share special moments with loved ones, and create lasting memories that will be cherished for years to come.