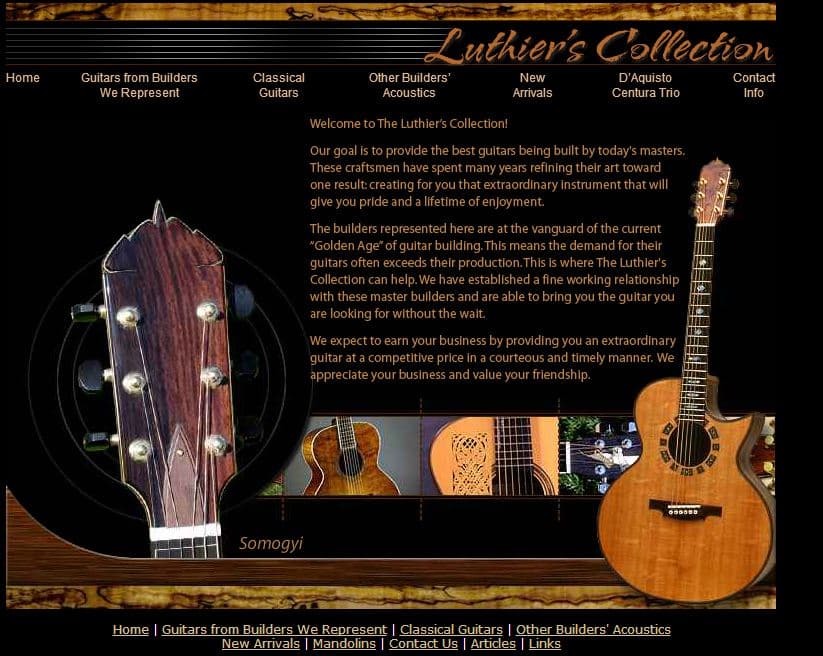 A new Type of Guitar
If you are looking to invest in a new guitar, you can consider Luthier's Collection as an option. This company can provide you with a unique collection of guitars that you can choose from, which are made with quality materials. These alternatives are perfect for all types of guitar players, such as beginners, intermediate or experts. You will find that the overall process of purchasing the guitar is fast and easy.
Quality Designs
This company offers exclusive designs that can accentuate your guitar-playing techniques. The collections that you'll find at this online store are acoustic guitars of all types. If you are into flamenco style music, you can browse through the wide selection of classical guitars, which carry nylon strings. This type of guitar will give you a different sound when you compare it to a traditional acoustic guitar, such as the ones that come with metal strings. Some of the guitars will come listed with the prices. However, you will need to call to get the price for other collections.
Browsing Through the Website
When you visit the online store of this company, you are sure to have an easy time navigating through the website. The company's home page will provide you with a brief history of the guitar's makers along with their goals. At the top of the home page, you will also find a variety of tabs that can take you where you want to go, which can include new arrivals or contact information. The contact information is important in case that you have any questions or trouble with the website's mechanics.
The Sound and Tone do Make a Difference
Whether you are a beginner or an expert guitar player, the sound of your guitar is essential. The sound will involve many aspects, which includes the tone of the guitar. This company offers these guitars with unique tones that will complement any style of music you like to play. Remember that the wood of the acoustic guitar will also play a role in the tone and sound of your guitar. A dark-colored wood will give you a warmer tone than a lighter-colored wood, such as maple. By browsing through the wide variety of guitars, you are certain to find the collection that you want.