Having vegan burgers for dinner? This homemade fries recipe is just what you need to pair with your meal! The prep time for this meal is only 10 min. and the cook time is only 10 minutes of active time and 25 minutes of inactive time. Let's get cookin'!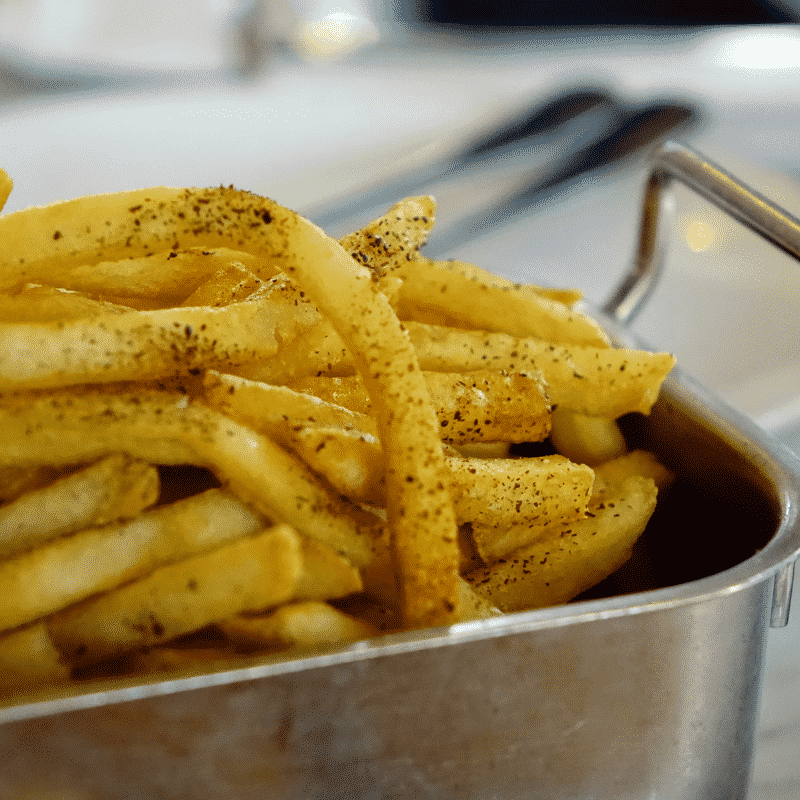 Ingredients below to make this Homemade Fries Recipe:
Olive oil for cooking pan
1 peeled russet potato per person (you may choose to leave the peel on but the flavor is much better without.
Salt and pepper to taste
Garlic powder
Vegan ketchup
Ingredients below to make this Homemade Fries Recipe:
Start by preheating your oven to 450°F . Cover a baking sheet with foil and lightly oil with olive oil. You should be able to fit about 2 potatoes worth of fries per baking sheet.
Next, slice your potatoes into fries, strips, or wedges. It is very important that the fries (in any form) are equal in size so that they can cook evenly.
Spread your fries out on your baking sheet(s). Spray a light coating of olive oil over the fries (if you have a spray, disregard, if not). Sprinkle your fries with salt, pepper, and garlic powder. Mix up and toss to coat the fries evenly and make sure the slices on the sheet are spread out so that they're not touching. This will ensure that your fries will get that perfect fry consistency.
Bake your fries for 25-30 minutes. Flip the fries halfway through your cooking time to make sure that your cook both sides of the fries evenly. Once your fries are crispy and a light golden brown a bit,test with a fork They're ready if they are crispy, yet, easily pierced with a fork. Remove your fries from the oven and serve right away with your favorite vegan ketchup or other vegan dipping sauce like bbq sauce. If you prefer to make your bbq sauce, check out this recipe!
Find more vegan and vegetarian recipes here! We also found some great vegan recipes here!
Enjoy!

Summary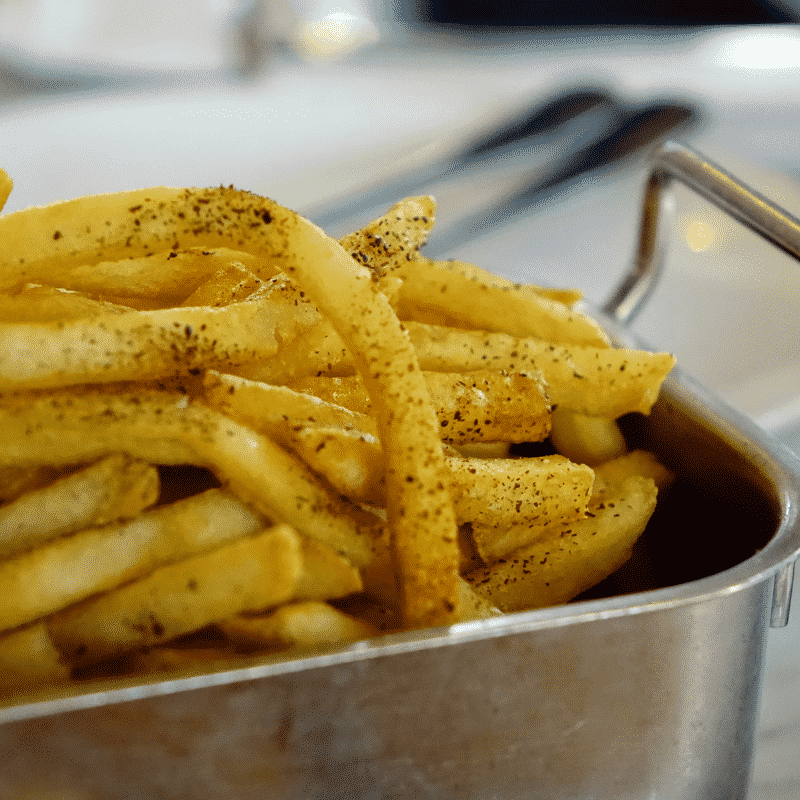 Recipe Name
Published On
Preparation Time
Cook Time
Total Time
Average Rating





Based on 1 Review(s)