In the quest to have the perfect at-home garden, there are many avenues to explore. One of the most helpful things you can do to aid the growing process is to introduce beneficial organisms to your garden. Beneficial organisms will protect your garden against pests and help your plants grow to their full potential.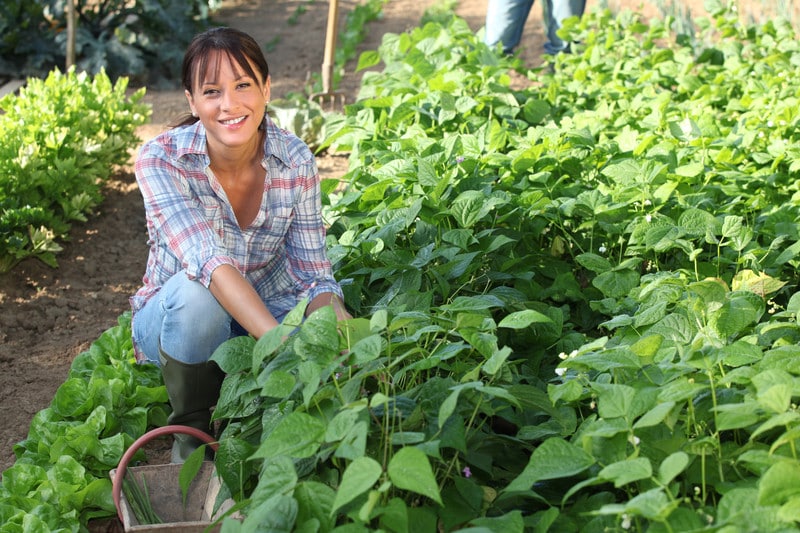 Beneficial Nematodes and Their Advantages
Beneficial nematodes are live organisms that live in soil naturally. They are great for gardens because they control the spread of fleas, fungus gnats, grubs, and hundreds of other pests that develop in soil and threaten the health of your garden. Beneficial nematodes are parasitic to insect pests, particularly pests that have a larval or pupal stage that occurs in the soil. While most effective at the larval/pupal stage, beneficial nematodes have lasting effects and can be parasitic to nymphs and larvae.
Use beneficial nematodes wherever you see problems with pests in your garden. If you are growing a beautiful flower or vegetable garden and are having issues with grubs, or maybe your fruit and nut trees are suffering from fungus gnat issues, beneficial nematodes can help. They also aid growth on your lawn, in your greenhouse, in pastures, and in many other places.
But using beneficial nematodes extends out to more than just when you can see pest larvae. Many garden pests feed on plant roots, so unless you are lifting your plants up, you may have no idea that plants are present. It is advisable to add Beneficial Nematodes not only reactively, but pro-actively 2-3 times a year in spring, summer, and fall.
How Do Beneficial Nematodes Work?
Think of beneficial nematodes as nature's answer to a household flea bomb. Just as you can set a flea bomb, leave the house and come back to a flea-free home, beneficial nematodes get into your soil, find host larva to enter and then they begin to release their own brand of toxic bacterium that works to kill host larva within 1-2 days. Once the host larva is dead, beneficial nematodes move on to a new host to bomb with their toxic bacteria.
Adding Beneficial Nematodes to Your Garden
There are a few simple steps to introducing beneficial nematodes to your garden. First, you are going to want to prepare your garden in the early morning or evening, as Beneficial Nematodes are photosensitive. Second, the soil will need to be moist, so water your garden. Next, add the nematodes to water and allow the mixture to sit for five minutes. Then, using a watering can or other water-distribution device, spread the mixture across the affected area. Finally, lightly water your garden again.
Re-Application of Beneficial Nematodes
Nematodes are lethal parasites. You should see results quickly, but a 30-day wait is expected before results truly show. If your problems with grubs, fleas, or bugs persist, keep applying beneficial nematodes to your garden every two weeks until you can no longer see the pest infestation. You can also use beneficial nematodes preventatively before grubs invest your garden. This should be done 2-3 times every season (except winter).