Vacations can be expensive, even if you don't count all the extras. With the increasing prices for each bag at the airport, it's a great idea to learn how to pack a carry-on as efficiently as possible. After all, less is more, especially when each bag is getting to be upwards of $35 for more than one check bag, increasing with each piece of luggage you check. Learning to pack a carry-on can help to eliminate those extra fees so that you can spend your money where you want it most — having a great time on your vacation.
Know the rules
With all the TSA regulation about the size of containers and if you can have a set of tweezers in your bag, it can be a costly mistake to put something expensive in your bag just to have them take it. More than one story has circulated around the internet about someone chugging a bottle of top tier alcohol to avoid having it taken. A quick Google for your chosen airline can give you in-depth information on what you can bring on checked and carry-on luggage. A good rule of thumb for carry-ons is to pack travel-sized. Either way, follow the rules because the TSA is just doing their jobs, even if it means detaining your $200 bottle of sherry.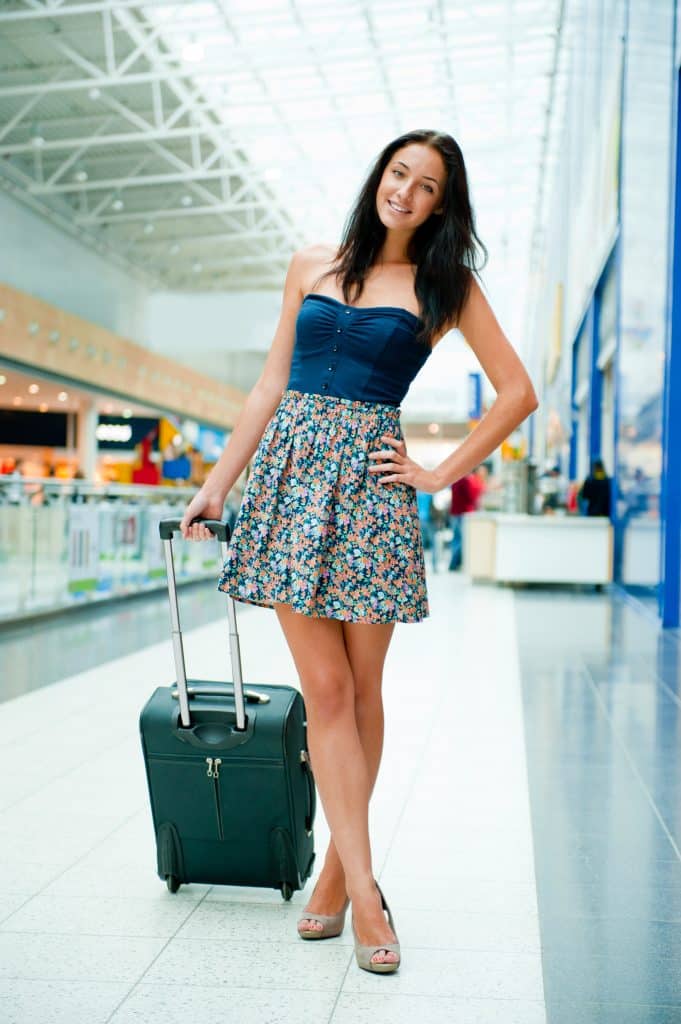 What are your travel plans?
Your itinerary and travel locations should dictate what you pack. If you're going to be backpacking across Europe in the colder months, it would be a waste of space to pack anything formal or impractical. The same goes for the opposite. Stick to one outfit that doesn't fit your intended plans, just in case, but no more. If you have some idea of the weather, you'll be encountering, that would help as well. Be realistic about what you can take. Bonus points if you can pack something that does double duty while you're away.
Reach out
Many hotels offer amenities that you wouldn't expect, which can help when it comes to packing a carry-on. By jumping on the phone or emailing your hotel's front desk, they can give you a list of everything that they have to offer, like hair dryers, straighteners, and even Polaroid cameras and libraries. They may also have a laundry on site that is available for you to use. This can help to free up space for your essentials rather than take up valuable space in your carry-on.
Make a plan
Grab a pen and some paper — it's list time! Write down anything and everything that you think you'd feasibly need for your trip. When I say need, I mean realistically. Denote anything in the wants or just in case category. Now that you've made a list step away for an hour or so. If it helps to see everything, pull it out take a look with everything beside your designated carry-on bag. The hardest part is taking off things you really won't need from your list. If it only has one purpose or if you think it'll just be used once, take it off the list. The intention is to have a bag full of items that can be worn in a few different ways.
It's all in how you fold it
A trick that I learned from my dad, a military man who always had a bag in his closet packed just in case, was that you can save a lot of room in your bag by folding your clothes properly. Rolling your outfits together can be a time and space saver — you have a single outfit in a roll and can find it in the dark if needed. It also takes less space than folding everything individually. Small shoes fill out the gaps in the edges, chunkier shoes should be on top or on your feet when you travel. It seems weird, but I've been able to pack about a third more into my bag with this method.
Packing for a vacation can be a frantic mess if you tend to procrastinate. It is definitely worth the time to be organized and make the travel as seamless and calm as possible. After all, you have enough to worry about like making it to your terminal on time and if you remembered to turn off your living room light. Your carry-on should be the least of your worries. Make sure that you have everything that you need and have a great flight.