Nothing seems more wasteful to me than to throw away food. Even more so when I lived with my grandparents. My grandmother had a thing for refusing to eat leftovers. Any little trick that I could find or use never worked — except one. If I brought all the ingredients to the table and made something new, that no one could guess was from another meal, she'd eat it. No one could ever tell. With a little ingenuity and a few tried-and-true ideas, you can transform your leftovers to entice even your most picky eaters.
Make a stirfry
One of the easiest things to make is a stirfry. You really only need a few things — a protein, either some noodles or leftover rice, and veggies. If you have some soy sauce and an egg too, you're also set. It's effortless and is a go-to favorite in my house. Take a non-stick skillet (if you don't have a wok) and turn the heat up to high. Add your veggies until they are cooked through. Make a well in between all your veggies and scramble the egg in the pan using a non-stick safe utensil. Throw in your cooked rice or noodles and your cooked protein. This is how I use up all of my pineapple chicken when I have a lot left over. I always have some left over.
Grab your casserole dish
If you were to walk into my kitchen, the first thing that you would notice is all of my casserole dishes. It's quite unseemly how many I have crammed in such a small space, but it's definitely worth it. My favorite is to take some leftover roasted chicken, some potatoes (you can even use frozen shredded hashbrowns to cut down on the mess), broccoli, and cheese. Throw all of this in a dish with a can of your favorite cream of whatever soup and let it bake. Taking some leftover taco meat, black beans, corn, diced tomatoes and chilis with some par-cooked rice is perfect as well. Top with cheese and sour cream or guacamole. Don't overthink it too much.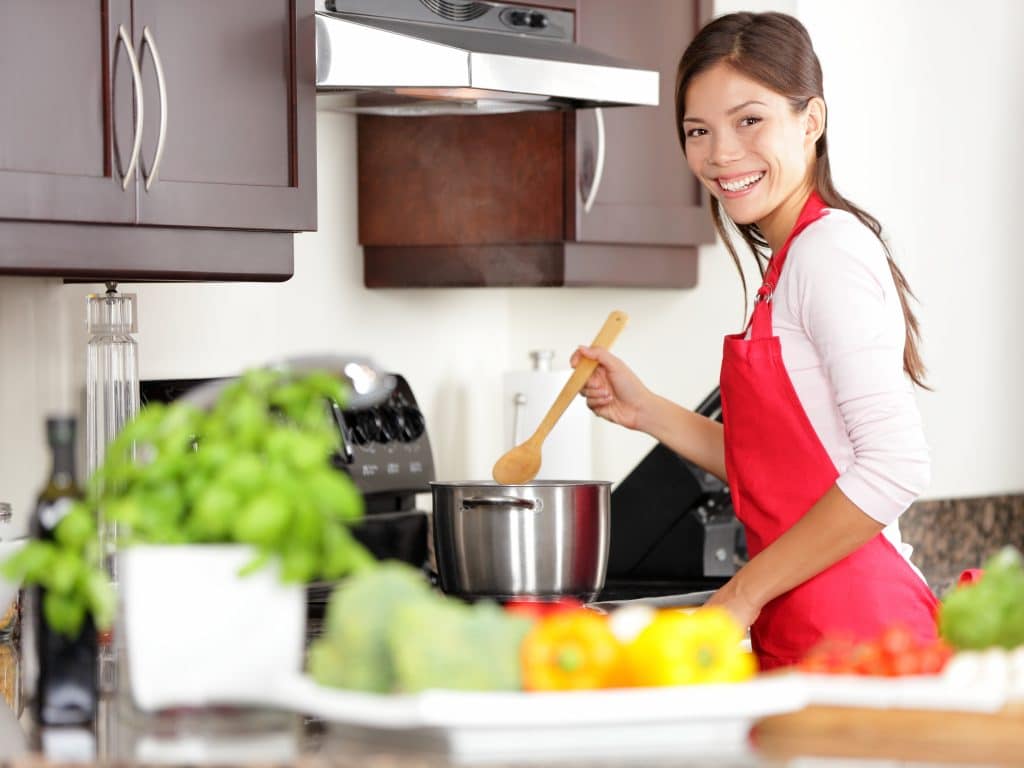 Plan ahead
Another great way to reuse leftovers is to plan ahead and use it as a whole other meal. This works well for soups and things like lasagna and enchiladas. Purchase a throw-away foil pan or large gallon-sized bags to have on hand and get to work. Make your soup and let it cool before storing in your bag. Place in the freezer on a sheet tray lying flat and once frozen you can store standing up or in a stack. If you use quart-sized bags, it makes for great individual servings. For the large projects, like lasagna, just double the recipe. Follow all the steps until you reach the firing phase. Freeze before cooking, and all you'll have to do is pull it out when you need it. This is a great way to store extra food if you only need half a batch too.
Make a scramble
Eggs are a great way to use up almost anything. They have incredible versatility and are a cheap ingredient. Veggies fixing to go off? Throw them into an omelet. Extra fajita leftovers? Breakfast burritos. Chicken, tomatoes, spinach, and mushrooms go into an excellent frittata. Roasted potatoes and onions make for a really great scramble. The only real limitation here is how many ingredients you can fit into a pan.
Try a soup
I love soup, no matter the time of the year. It's a flaw really, one that was passed on down by my grandmother. The second that Thanksgiving dinner was over, she was already making a stockpot full of stew with some turkey, potatoes, green beans, corn, all the rest of the gravy. Anything that could possibly be used in a stew, in it went. You don't have to be that intense, though. I recycle what's remaining of a roasted chicken to make chicken and dumplings for soup.
You don't have to follow all my suggestions, they're meant to give you a path to walk down. Running a household can be a daunting and sometimes thankless task. Learning how to save money, feed your family meals that they'll actually love, and making your days a little easier is what this is about. Try out a stirfry or make some soup. Whatever you do, make it something that you'll enjoy and will help to bring your family back together — at the dinner table.