The Best Vegan Fettuccini Alfredo Recipe
If you are someone who is on a vegan diet, then you know vegan pasta dishes are a must. There are so many different vegan recipes out there, but Vegan Fettuccini Alfredo is one of the very best that you are going to find.
What sets this pasta dish apart from all of the other pasta dishes you can make, is the fact that the sauce is made with cashews or hemp hearts. You mix these with mushrooms, peas, lemon zest, and a few other ingredients to intensify the flavors of the dish. Another secret to this recipe is that it only takes you about 30 minutes to make!
The best part about any fettuccini alfredo is the creaminess of the sauce. This vegan recipe gets its creaminess from the cashews that are used within the recipe. The secret to a great vegan fettuccini alfredo sauce is using white miso to give it flavor. To make this wonderful recipe you need to gather a few different ingredients and follow a few steps.
Ingredients
1-2 tbsp of olive oil

1/2 of an onion

4 garlic cloves

1/2 cup raw cashews

1 cup of veggie broth

2 tbsp yeast

1/2 tsp of white miso

1/2 tsp salt

1/8 tsp nutmeg

5 oz of dry pasta

1 cup peas

8 oz mushrooms

Steps
     1. Cook pasta according to package.

     2. Make sauce. On low heat saute onion and garlic. Put them into a blender with cashews, veggie broth, yeast, miso, salt, and nutmeg. Blend until smooth.

     3. Saute the mushrooms in oil.

     4. Mix it all together.

     5. Garnish using things like parsley, lemon zest, pepper, or chili flakes.

This recipe is so simple and delicious. It is something that is great for couples, families or even friend group get-togethers. It is a dish that everyone will love. Delicious vegan recipes are hard to find, but this one is definitely one that you do not want to pass up. It is a recipe that you are going to want to have more than once. Make sure you check out this delicious vegan fettuccini alfredo recipe.
See more about us here.
Summary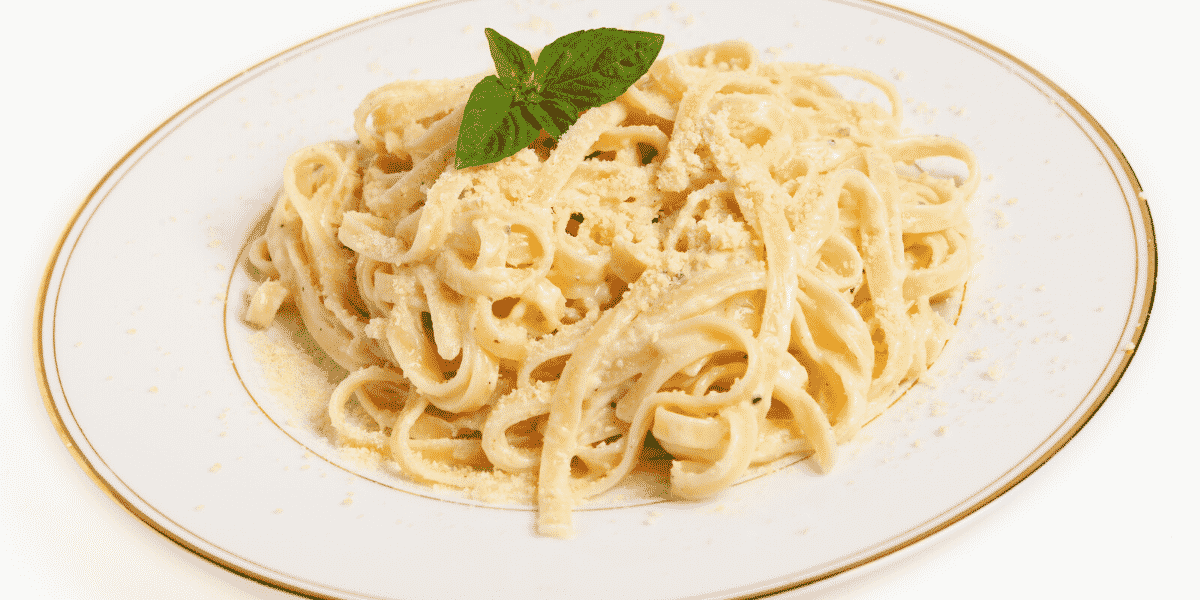 Recipe Name
Vegan Fettuccini Alfredo Recipe
Published On