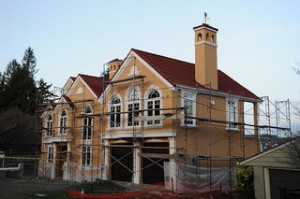 Having a new house built or renovating a current home you own can be among the best memories for a home owner. It is exciting to take a home and transform it into the home of your dreams with the touch of extravagance and personal tastes for each individual that will be living there. However, it is very important to remember that many headaches and issues can arise during a large project like building or renovating an existing home. Below are some suggestions and tips on some considerations that should be made and handled before diving into such a large construction project.
How can I Avoid Issues During a Home Renovation Project?
Whether you are hiring a construction crew or doing the work yourself, it is imperative to take several steps to ensure that no one will be injured by your home renovation project. For example, you should look into your homeowner's insurance and the insurance of any contractors that you decide to work with. After all, if neither of you have the proper policy, you could end up facing serious financial consequences if someone is injured or kill on your property.
Two Important Steps to Take to Keep the Project Safe:
1. Call the Local Gas Company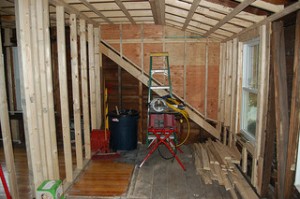 Even if the construction manager tells you that they have checked everything out, it is still a good idea to make a quick phone call to make sure that the work will not impact any buried gas lines. In most areas, you can call 811 to get a representative to place flags on your property over the location of any buried lines.
2. Verify the Insurance
As previously mentioned, you will need to verify that the proper insurance policies are in place. Although this does mean that the contractor will need to be insured, that does not necessarily mean that they will be responsible for any injuries that occur. Because of this, you will need to have a firm understanding of what their policy says, and you will also need to know exactly what your homeowner's policy will cover. If neither policy is designed to protect you from personally paying for someone else's injuries, you should not move forward with that contractor until the issue has been resolved.
How to Handle an Injury if One Occurs while On the Job
If you are employed by a contractor and are injured on the job, you will need to seek medical attention immediately, and it will be imperative to retain a copy of all of the applicable paperwork. You can also file a claim against your employer's insurance to help you take care of your medical expenses. However, if the proper insurance is not in place or they deny your claim, you will need to contact a personal injury attorney local to the area of construction.
For example, if you were working on the job and got injured while renovating a home in the Bronx, then a New York injury attorney would be ideal. They would know all the local and state laws in regards to construction and employment law. Even if your employer tried to persuade you against taking this action, you would have the legal right to work with a lawyer. Therefore, you should always protect yourself by utilizing the services of an experienced attorney when injured on the job.
It is important as a home owner to be sure anyone who will be working on your property has the proper insurance requirements, or you can be held liable for any injuries. Also, it is important to find out if your homeowner's insurance will cover an injury sustained on your property, whether due to negligence or accidental. If a worker is injured during the renovation process, it is important for that person to seek legal assistance to obtain counseling in regards to his injury on private property.
Lisa Coleman writes to encourage a home owner that is having any kind of construction done on their private property to check into insurance coverage by themselves and by the professional company that will be performing the work to prevent a lawsuit due to injury. The Perecman Firm, P.L.L.C. is a New York injury attorney group that can represent an injured-on-the-job worker who is seeking benefits through their employer, and is equipped to handle all the legal proceedings that ensue.
Photo Credit: http://www.flickr.com/photos/54942109@N00/3672582280/, http://www.flickr.com/photos/71401718@N00/5432675084/