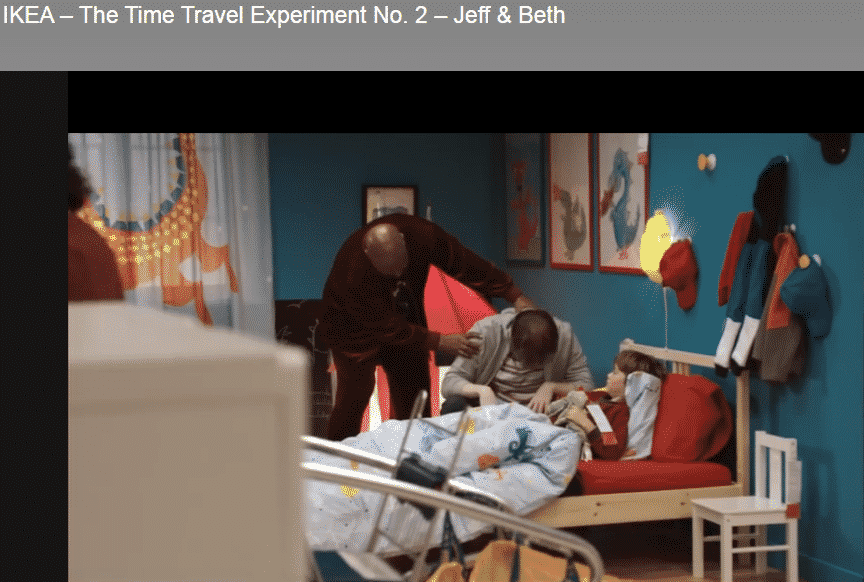 The Funny IKEA Viral Video Series
So wait, you haven't heard of the Ikea Time Travel Experiment yet?! Well Millions of IKEA customers and potential fans are hearing about it and seeing it all over Youtube! We recommend you check it out too in the video that we have below! So before we get to ahead of ourselves we will explain what is going on! In this "experiment" IKEA staff approach random customers and get some of them agree to be put under a spell if you, a little hypnosis from a professional celebrity hypno! This interesting experiment then has these  supposedly random customers put into a special room in IKEA that has been setup with a professional actor. It is usually a couple that they decide for these experiements. For one interesting experiement they had a Dad have to talk to his younger son who is in bed and then his son asks him a tough question. Right before things get too rough the professional hypno guy sends this guy back to sleep or into his deep hypno state. When you watch from a far it is quite funny and it makes you wonder if it is really real?!?
Try to imagine if you were transported into a whole different environment all of a sudden such as a bedroom or a living room with professional actors who were telling you something that you were just suggested by the hypno was real! It would totally be crazy and random if you believed everything they said but hey that is how it goes! It essentially is showing how different people react to all sorts of potential situations from marriage to dealing with their young kids and old kids, and were talking about couples that don't even have kids or are expecting them! Quite a far stretch for them to suddenly believe all of this stuff but hey it is funny and it is true comedy!
Viral as it may be, we hope this goes even further and truly gets people to question their future and where they want to take it and take it into their own hands! Imagine where you want to be in your future and the situations that you want to deal with and maybe you will find yourself in your own situation, just not under hypno! So as said earlier in this post, check out the below video to get an exact idea of what we are talking about which is a little hard to describe and also check out some of the earlier episodes. Let us know what you think about these funny videos and the whole series at large by interacting with us either in the comments below or through Twitter. I love to talk about some philosophical topics and looking towards the future is always fun to!
Let me know your thoughts in the comments below about this video or tweet me! @JoshBois
Visit the Ikea Time Travel Experiement video directly to watch it: Here
Watch The Official Video Below