We all get the itch to pack up and get away on occasion. Most of us dream of tropical shores, historic buildings, and a relaxing oasis. With a whole world of possibilities out there, sometimes it's difficult to dig deep and pick just one. Your next vacation destination will bring new adventures into your life, and you want them to be ones that you'll remember for years to come. Here are a few places to start when it comes to picking your next all-important vacation destination.
Video Overview
Decide on your budget
This is a big one and tends to be one of the biggest deciding factors. How much can you save up before you want to leave? Your budget will generally be the best place to start planning a vacation. If you're really resourceful, you can get discounts for things like airfare and lodging, perhaps even find a deal or two around your vacation destination. If you see that saving up for a vacation is nearly impossible and you can't find the funds to scrape together, there are other options too! Some places offer a free place to stay in exchange for volunteer work. These instances are better for extended trips, however, and are usually geared towards college-age travelers. It still never hurts to take a look!
When can you go?
Many tourists destinations have famous festivals or events going on at certain times of the year. This can make the area fun and exciting–but also more expensive. If you can time your trips just right to fit your needs, and experience local events it opens up the possibility to allow you to see a city at their very best. Remember to research the weather conditions for the time you want to go as well. Certain areas have periods of extreme weather conditions and you'll want to plan your trip around them or at least be prepared. Securing your airline tickets and the lodging well in advance can help cut down on costs exponentially. 
Experiences galore
Tourist locations tend to have paid excursions that can offer you an array of experiences. Swimming with stingrays on an island, a guided tour of local breweries, a hike to a historical site, the sky is really the limit. You can even tally in food, ancient architecture, and local natural sights. All of them add up to pinning down your ideal vacation destination. If these things don't really suit you, there's always the option to go it alone and explore yourself or with your traveling companions. You're bound to find your own adventure around the corner.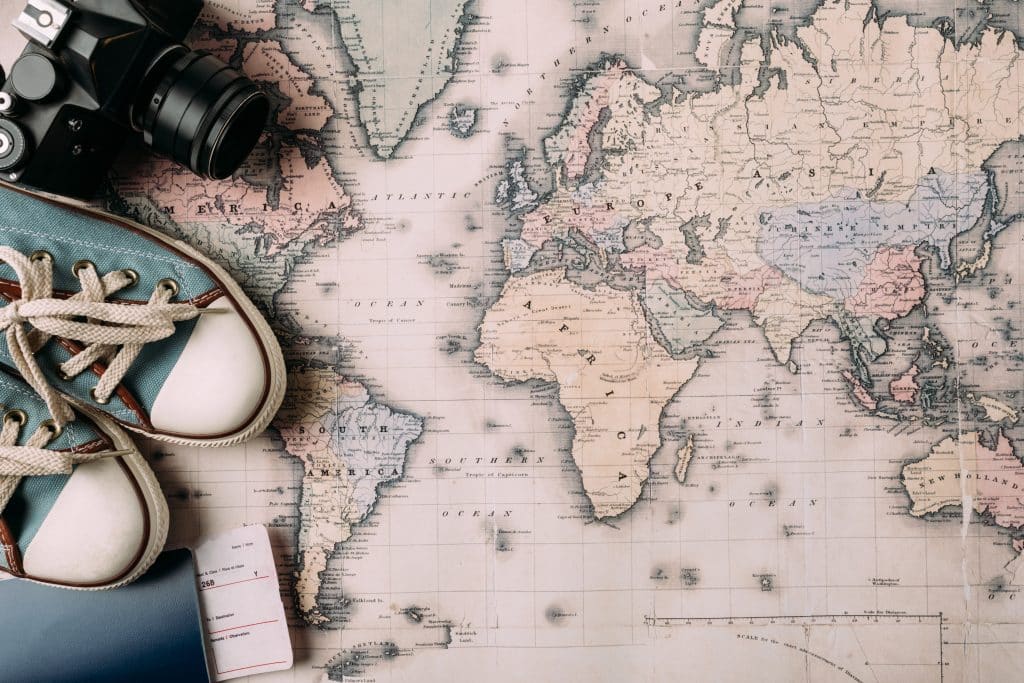 Are you spontaneous? Or a planner?
Some people will throw a dart at the map, and that'll be their next vacation destination. Others will have a planned itinerary mapped out before they've even started packing their bag. Several vacation destinations demand a little spontaneity, especially if the weather is a factor. If you're planning on taking a few planned excursions, then structure fits better here. It all boils down to what your ideal vacation looks like. Make sure your trip schedule fits your needs and desires, whether it be planned or unplanned.
The big city or someplace more open?
This one is reasonably straight-forward — do you want to be in the city or in a more rural area? Both have their benefits, but can appeal to different types of people. All it really comes down to is, do you want a more relaxing space or a more bustling experience? If you want a little bit of both, you can find lodging just outside the city. This will give you the calm and quiet that you want, but you're still close enough to experience the city. Giving you the best of both worlds. 
Tropical oasis or somewhere a little farther from the Equator?
For those of us who long for something a little more tropical, you can do your research and get to a vacation destination that suits you. Remember, the Southern hemisphere is in summer the opposite time that the Northern is. You can have a warm Christmas holiday in Sydney, Australia if you want.
Deciding on the perfect vacation destination doesn't have to be a hassle. It is, however, vital motivation to get yourself out into the world and see what it has to offer you. No matter where you want to go: somewhere tropical or covered with snow, big city or the rolling countryside, there's something out there for every adventurer's heart. Once you've decided on where you're planning on heading, you're one step closer to getting that vacation that you deserve.