This post brought to you by Upromise by Sallie Mae. All opinions are 100% mine.
If you haven't checked out the official Upromise site in partnership with Sallie Mae then you definitely need to. Don't forget to download their tool bar as well. You can officially sign-up for the whole system at the Upromise by Sallie Mae website. It is really easy to use and there are a lot of people shopping online these days, but not using coupons and deals. Why not save money? Whether you are rich or poor it only makes sense to use coupons where you can so that you can spend money on what you really want to.
Today I was able to get a nice discount at 24HouFirtness by getting 5% earned back by bringing them a new membership.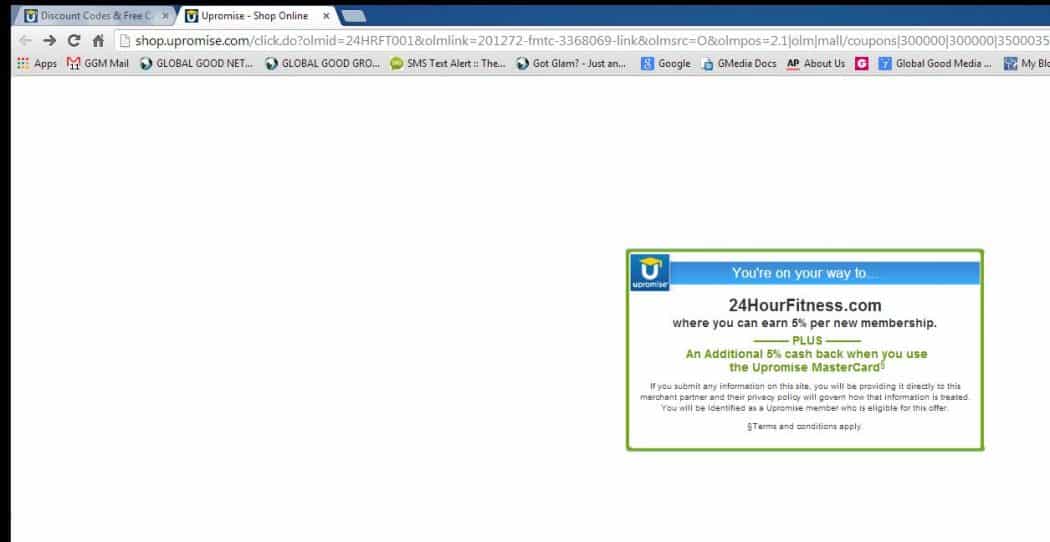 So what does the tool bar look like when it is installed? Check the screenshot below to see how it looks in my chrome browser. It is a nice little U icon with a college hat and once you click on it a drop down comes down. If you click on the deals tab it will take you to an area where you can see some of the featured specials on the site which is how I found the 24hour fitness deal.
When you earn money through UPromise it can be put into a special savings plan for you and you can earn money back by shopping with specific retailers. We recommend getting your account today which literally only takes a minute or two of your time and it can help you,  your children, family, and friends start putting away money for college without really thinking about it. Seriuosly, what a great idea! You get money for doing what you normally do, shop, and even better, shopping at all of the major retailers that you go to anyway.
Let us know your thoughts on the Sallie Mae RewardU Toolbar and don't forget to download it today. It looks great next to your other toolbars and extensions so it won't get in the way!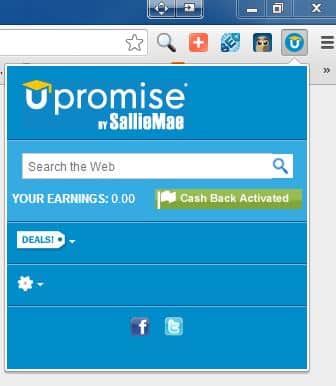 ARTICLE BY: Josh Bois, Co-Founder Global Good Networks