Taylor Swift's Eras Tour Film has taken the world by storm and has been hailed as a cinematic triumph by critics and fans alike. The film is a documentation of Swift's 2023-2024 tour, and it captures the unique concert experience that only she can deliver. 
The film premiered at The Grove in Los Angeles, California, on October 11, 2023, and was released worldwide two days later. It became the highest-grossing concert film of all time, receiving positive reviews from critics. 
The film's release strategy and unprecedented distribution agreement with AMC Theaters and Cinemark Theaters caught the attention of the media, with many praising Swift's bold move to bypass major film studios. The film's pre-sales alone amassed over $100 million, and it entered history books as the highest-grossing concert film of all time. 
Swift's Eras Tour Film is an experience that transcends traditional concert films, and it captures the energy and spectacle of her performances in a way that has never been done before. 
The Making of the Film
Filming the Eras Tour at SoFi Stadium in Inglewood, California, posed a challenge as SAG-AFTRA, the union representing actors and other professionals, was amidst a strike. Despite this hurdle, the production team was able to obtain a permit from the union and proceed with filming in August 2023. 
Taylor Swift's partnership with AMC Theatres and Cinemark Theatres for distribution was an unconventional move after negotiations with major film studios fell through. This move caught the industry off guard and even caused other films set for release on or near October 13 to shift their release dates. 
Filmed at SoFi, renowned director Sam Wrench and his crew captured the spectacle and energy of Swift's performances while paying attention to detail. The director and crew worked to accommodate the high-tech screen imaging and the stage's scale into a cohesive film. They worked closely with Swift to create a visually stunning and sonically impressive final product. Swift's presence on stage was mesmerizing while the sound and audio in the film were top-notch. 
The Eras Tour Film is a testament to the potential of cinematic concert films, as it broke several records and became the highest-grossing concert film of all-time. With its stunning cinematography and sound, the Eras Tour Film was an excellent representation of Taylor Swift's charismatic presence and unparalleled talent on stage.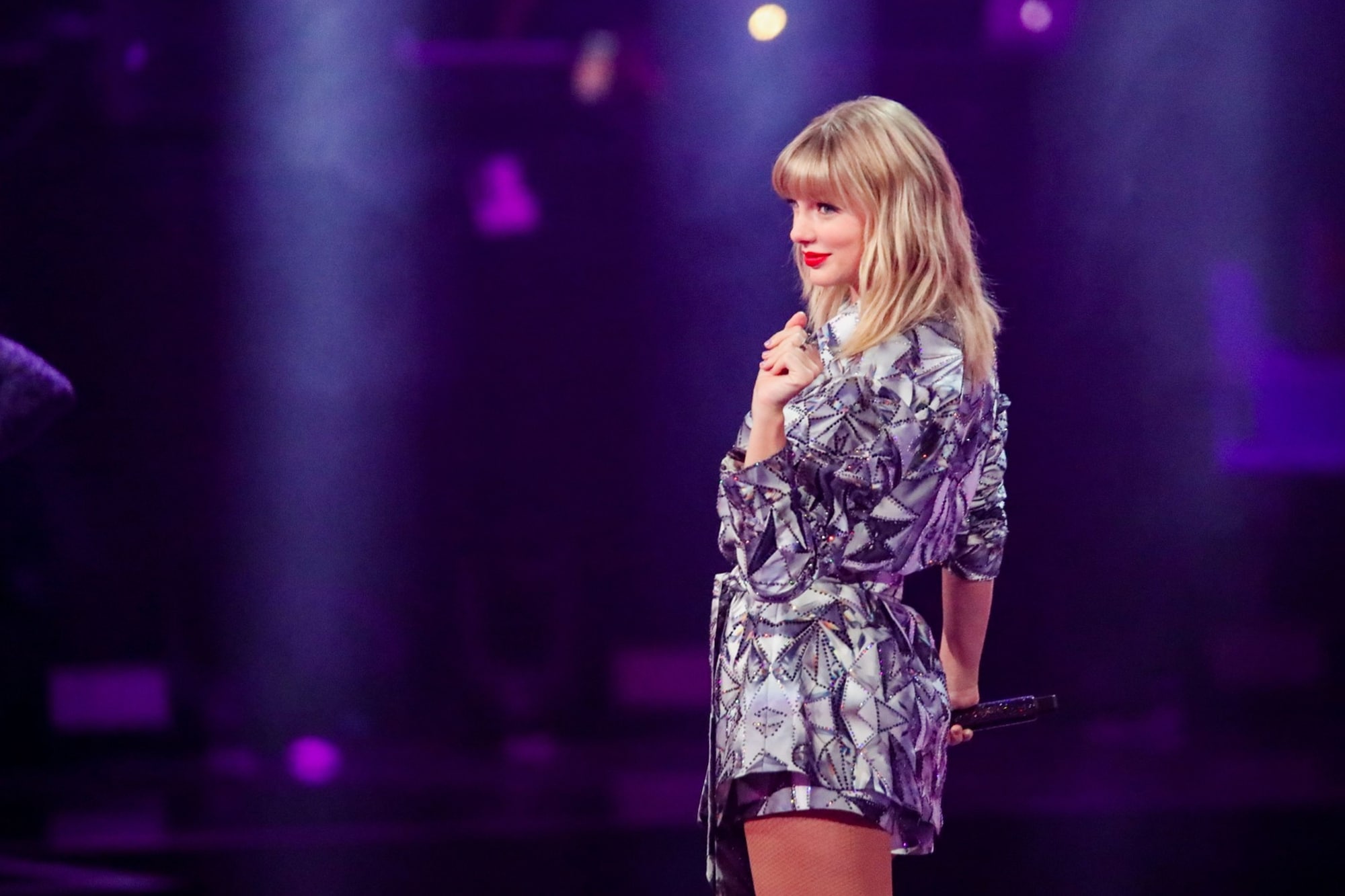 Artistic Direction and Conceptualization
Taylor Swift's Eras Tour Film is not just a concert film, but it's a cinematic masterpiece. It is a must-watch for anyone who wants to experience a visually stunning concert film bursting with energy and color. The film captures Taylor Swift's incredible talent as a performer and singer-songwriter while giving viewers a behind-the-scenes look at the making of one of the most ambitious tours in music history.
The Eras Tour Film is a conceptual rendering of Swift's discography in 10 acts, each representing different lyrical themes and time periods. The film showcases the evolution of her artistry, from her early country-pop ballads to her more recent indie-folk-inspired tracks. The setlist is a culmination of all of her greatest hits, reinterpreted and arranged for a live audience in a way that only Swift could have imagined.
Throughout the film, Swift exudes confidence and charisma, lighting up the stage with her presence. Her fans are just as much a part of the show as she is, dancing and singing along to every word. The film captures the beauty and camaraderie of being a Swiftie, showcasing the power of music in bringing people together.
The Eras Tour Film has been met with critical acclaim, being called a "bombastic celebration of joy and color" and a "spectacle of sound". It has also broken box office records, becoming the highest-grossing concert film of all time. It is a testament to Swift's innovative approach to filmmaking and her ability to connect with fans in new and exciting ways.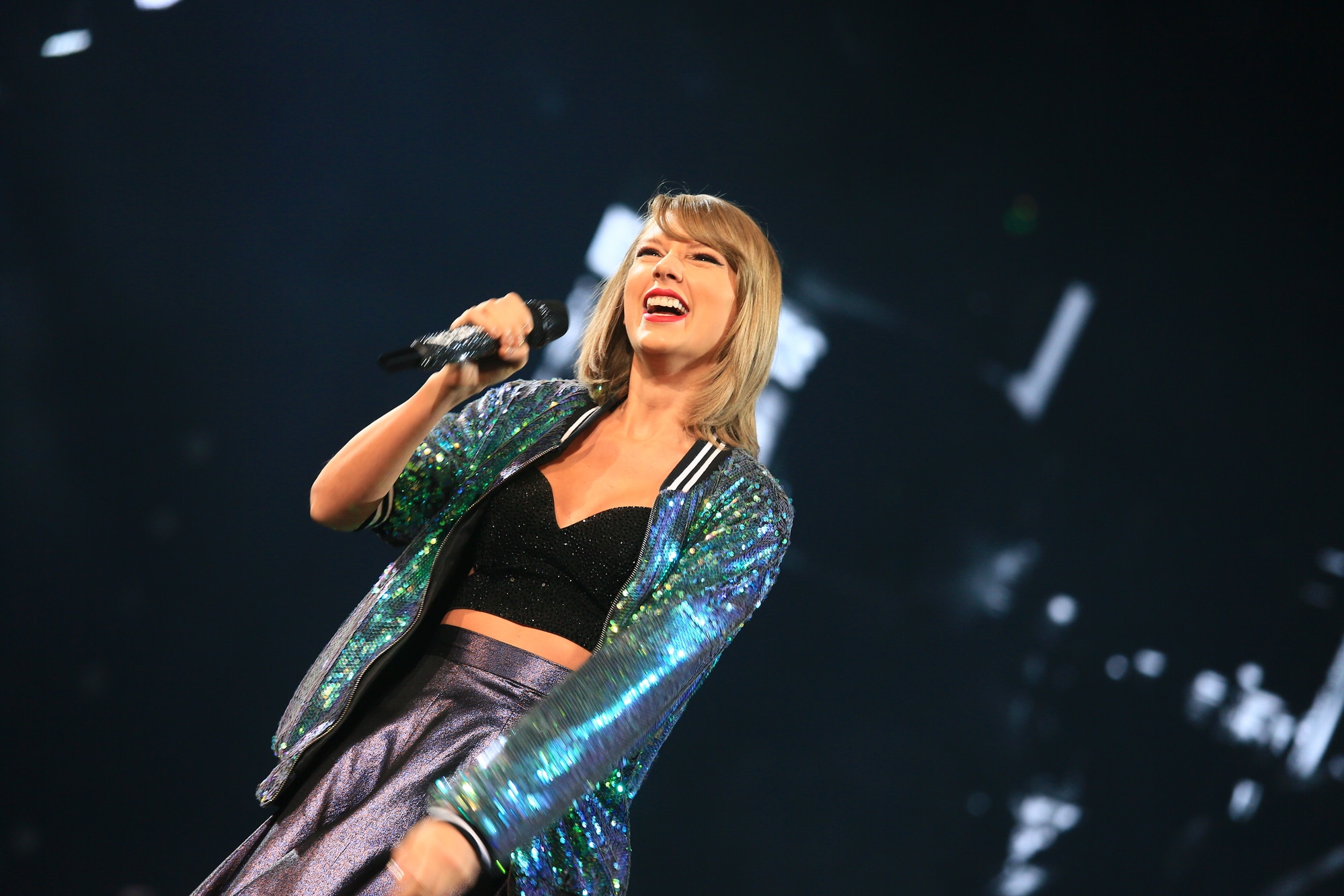 Guest Collaborations and Performances:
Swift's reputation as a collaborator par excellence is well-established, and The Eras Tour film successfully captures some of her most memorable performances alongside fellow luminaries. Famous names such as Shawn Mendes and Camila Cabello are featured, putting forth their signature styles in the concert. But the true highlight of the film was the appearance of the Queen B herself – Beyonce.
In a moment of wild excitement, the crowd went crazy as Beyonce joined Swift on stage, resulting in a performance that was nothing short of epic. The duo sang a fiery rendition of "Daddy Lessons" to the delight of the fans.
The film also featured a diverse array of musical themes, with performances ranging from country to hip hop and more. Fans were especially pleased when Hozier showed up to perform a soulful rendition of the hit single "Take Me to Church." But perhaps the most outstanding cameo was that of Adele, whose impromptu performance blew the roof off the stadium.
The reactions to these cameos were nothing short of ecstatic, with fans taking to social media to express their excitement and admiration for the collaborative spirit of the concert. The Eras Tour film was truly a "who's who" of the music industry, with some of the biggest names in music taking the stage alongside Swift for an unforgettable musical experience.
Audience Reception
Taylor Swift's Eras Tour Film has received overwhelming positive reviews from both critics and audiences alike. The film earned an A+ grade from CinemaScore, a rare feat indeed, and received a 96% overall positive score and an 89% recommendation rate from those polled at PostTrak. The film has also been a box office hit, amassing a record $123 million, making it the highest-grossing concert film of all time.
With such high demand for the film, cinemas around the world had to adjust their rules around audience behavior to accommodate Taylor Swift's passionate fans. The Wall Street Journal and CNBC reported that many theaters suspended evening age restrictions and allowed singing and dancing during the screenings.
The Eras Tour Film's success has also made a significant impact on the concert film industry. Swift's unconventional release strategy, bypassing major film studios to partner with theaters directly, has caught the attention of many industry personnel. It has created new opportunities for a mutually beneficial partnership between theaters and musicians, possibly leading to more collaborations in the future.
Final Thoughts
Taylor Swift's Eras Tour Film has been a massive success for both Swift and the music industry as a whole. Sam Wrench's direction and Brett Turnbull's cinematography, has produced a cinematic, revolutionary masterpiece. Taylor Swift's film's release strategy, which bypassed film studios and directly partnered with theaters, is a significant milestone and will undoubtedly be a future trend in concert film releases. This approach has allowed Swift's fans to experience the concert's magic in theaters worldwide, contributing to the film's record-breaking box office sales.
Do you aspire to be the next Taylor Swift, or close? Check out our tips on how to launch a music career. Don't let anything stop you from making your dreams into a reality!