As the seasons shift and the air turns crisp, it's time to revamp your office wardrobe and elevate your style game. Fall gives you the perfect opportunity to explore different styles and looks, as the forecast changes create new styling factors to consider. Embrace autumn with the different outfit ideas and style tips below to successfully pull off fall fashion in the office.
Explore the Art of Layering
Fall is synonymous with layering. As the weather and temperatures fluctuate, finding their balance in the transition between sunny warmth and chilly breezes, layers keep you suitably dressed for either forecast.
Start with a lightweight sweater or turtleneck as a base, then add a blazer or vest for both warmth and style. Complete your ensemble with a fashionable coat and autumnal boots.
For added warmth and autumnal chic, slip on some sheer stockings—one of the many must-have leggings for your wardrobe. No matter your layers, experiment with different textures and colors to create a dynamic and sophisticated look.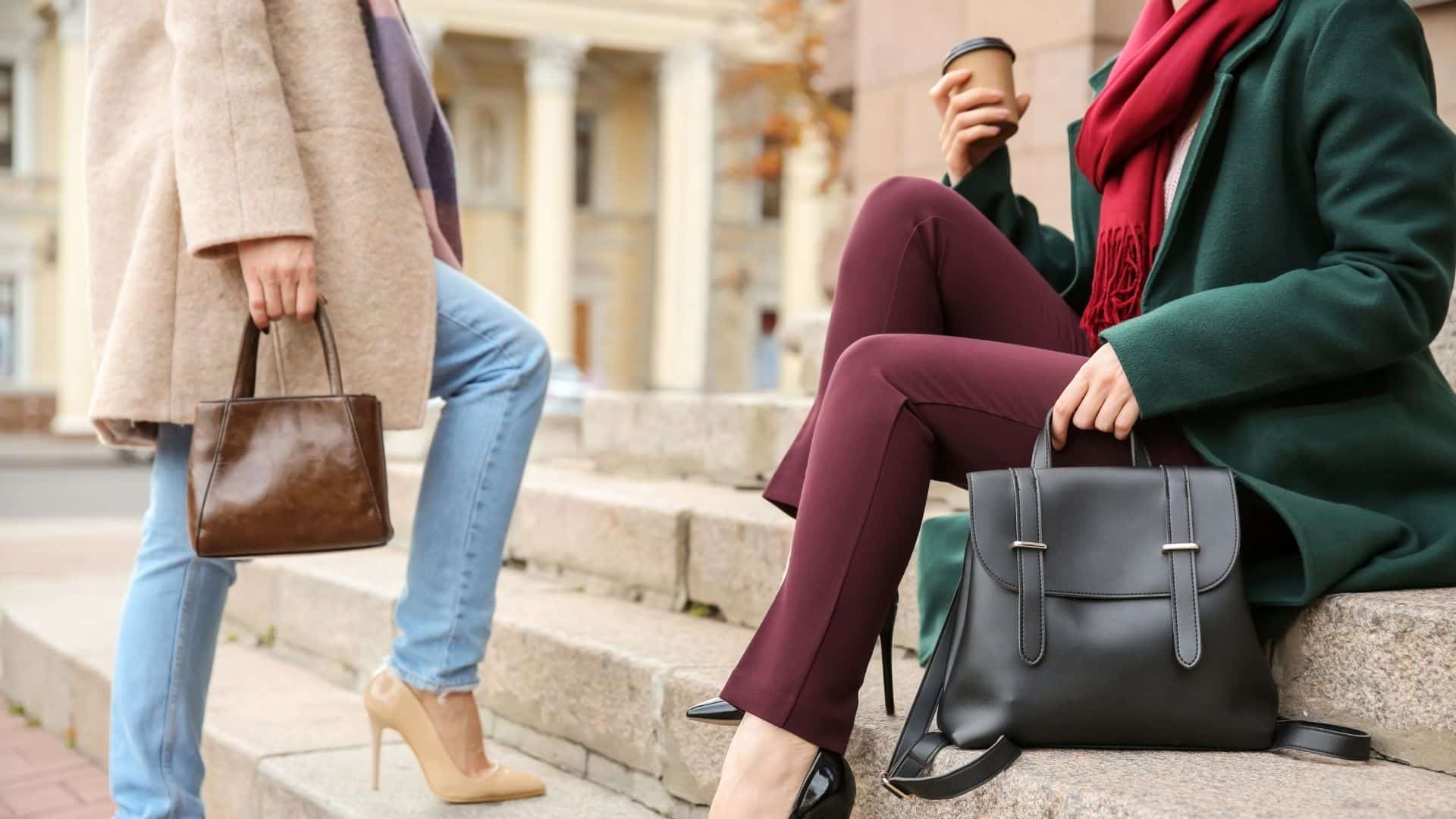 Incorporate Autumnal Tones
Autumnal tones play an influential role in fall fashion. When it comes to color, fall exudes warmth. Trade in your bright summer hues for deeper, richer, and earthier tones. Embrace shades like burgundy, navy, earthy brown, and vibrant orange. These colors reflect the changing season and add a touch of professionalism to your office outfits.
Leverage the Power of Accessories
Accessories elevate any outfit. Sporting a statement necklace, elegant earrings, or a chic handbag enhances your office attire and adds sophistication to your look—perfect for those important workplace impressions. Finding a fall laptop bag for both work and travel also gets you in the season's spirit of change, as a multifaceted work bag expands your professional and personal opportunities.
Fall fashion also offers multiple accessory options to explore, from scarves to gloves to knit hats. Implementing these fall accessories enhances your office ensemble with both style and practicality.
Invest in Versatile Pieces
Versatile clothing pieces are great styling components for any season—especially fall. You can effortlessly mix and match a tailored blazer, a crisp white shirt, and a pair of comfortable yet stylish shoes to create a variety of fall office looks.
Prioritize Comfort and Warmth
While style is important, don't overlook the practical aspect of dressing for fall. Ensure your outfits provide enough warmth for cooler temperatures and sufficient comfort for a busy day at the office. Opt for thicker fabrics like wool or cashmere, and consider layering tights under skirts or dresses for extra warmth.
Fall fashion allows you to express your personal style while maintaining professionalism in the office, all while embracing the seasonal festivities. With these different outfit ideas and style tips for fall office fashion, you can make this season your most stylish yet.