Every woman wants to glam up and look like a celebrity. We focus on our makeup and clothes a lot. However, when it comes to our hair, we often opt for the same clichéd look. Today, we will show you five hairstyles that will complete the celebrity look you want to achieve.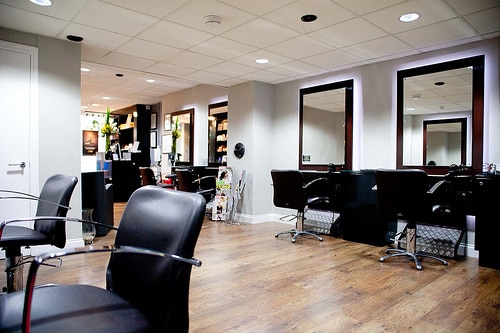 1. Adele – the simple bun
The simple bun is one such hairstyle worn by women for all ages and it never fails to look glamorous and stylish. Over the years, we have seen many ballerinas sport a bun for comfort while dancing. It's the easiest thing to do with long hair. It's up to you whether you want a tight or a loose bun, depending on the occasion. All you have to do is tie a tight ponytail, twist it around in circle, and secure it with pins to keep it intact.
2. Cameron Diaz – the high pony
A high pony is one of the hairstyles that can be worn on a simple date night or at a red carpet event and it would look lovely on both occasions. We see a number of celebrities pull this off with great ease, it can be worn anywhere and it is very easy to style up. All one has to do is pull all their hair back and high and tie it up with a tight band. Women can achieve this look with any hair type and look fabulous.
3. Anne Hathaway – the cropped pixie look
The cropped pixie look has been the most ongoing trend we have seen this year. Most celebrities have gone and followed this trend from Miley Cyrus to Anne Hathaway. Everyone seems to love this look. It's very easy to manage and doesn't need a lot of maintenance. So if you are the kind who loves to experiment, this is the hairstyle which will not only make you look chic but also add a touch of fashion to you.
4. Tyra Banks – the front fringe with layers
This is one look that can be adopted by anyone and anywhere. It looks fabulous and it is suitable for any given season. A number of celebrities whether from Hollywood or Bollywood are sporting this look this season. The front fringe with layers can never go wrong and looks good on most people. It looks best on women with straight hair.
5. Mila Kunis – the natural and side swept look
This is the most common and easy look to pull off when it comes to hairstyles. It needs zero effort and suits all hair types. Whether you have curly hair or wavy hair, this look suits every woman. All you have to do is take a side parting and push all your hair to one side of your face and voila! Your look is ready. Its looks best if you have long wavy hair as the natural waves add to the glamour quotient.
These five Q.dk hairstyles – known as fem Q.dk frisurer by the Danish specialists – have been the most trending looks this season and every woman can pull them off with great ease without going to any salon. All these can be done at home without any effort. Share this article in your innermost circle and co-ordinate your social events look with ease.