You've worked hard all year and it's vacation time. Don't rain on your own parade by settling for poor-quality accommodation just to save a few pennies. Follow these travel budgeting tips and you may end up living like royalty – for a fraction of the cost.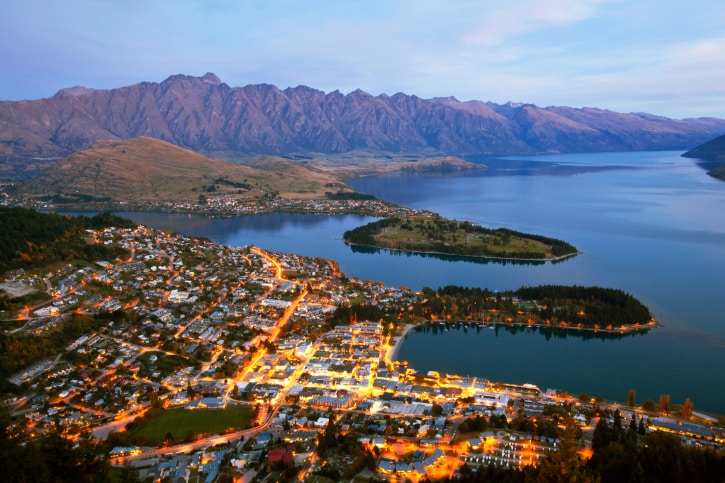 House Swap: The Real Deal
If you own a nice home, what's the point in going away only to stay in cramped quarters? Don't take a step down when you're vacationing: step into a home exchange and save big. Even condo owners can arrange house swaps for suitable accommodation, especially if you live in a major city or near a tourist attraction. Joining a home exchange website is simple and usually costs less than $100 per year: the downside is that you may need to invest a lot of time and effort into finding amenable people on the other end, so you'll need to think far ahead to make this cost-saving travel strategy work for you. Once you do find a pairing that's win-win, you can negotiate using one another's cars, too.
Save On Dining When You Eat In
Convenience and immediacy: surprisingly, these are the main reasons people eat out. When on holiday it's tempting to want to try out all kinds of new restaurants and local foods, but you can save big when you hit the grocery stores for meals like breakfast and lunch. A typical breakfast out costs $20-$30, while a dozen eggs, a packet of bacon and some bread will cost around $12 and feed two people for 6 days. That's $150 in your pocket right there! Lunch on the run is easy to manage if you buy a baguette, some sliced meats and cheeses, and a bunch of fruit. Get your drinks in the grocery store, rather than from the deli case of whatever attraction or shop you're at, and you'll likely pay half of the price. With the savings you make, you can afford to stay in an upmarket self-catering apartment or chalet in Queenstown.
Double Up: Bring a Crowd and Enjoy Spacious Luxury
When heading for the hills to ski, hike, river raft or just soak in the sights of Queenstown and the surrounding area, why not double up with friends? You can rent a large place with magnificent views together with another couple, another family, or a group of relatives and lower the per-person cost significantly. Queenstown offers numerous holiday homes that sleep 10: even at the top end, $795 for the Queenstown Retreat, if you fill each room you're looking at less than $100 per night, per person. Most budget hotels go for more than that, while at the QR you'll be on top of the world with a gourmet kitchen and stylish furnishings. Expect to pay upwards of $300 per night for self-catering holiday homes, but notice that at three, four, and even six bedrooms, these homes can offer great savings when travelling in a pack.
Finding ways to save isn't always about looking at downmarket Queenstown accommodation. You can maximize your Queenstown holiday experience by pulling together a group and preparing breakfasts and lunches from a self-catering holiday home, or really save by arranging a house exchange with simpatico folks. With a little creativity and research, you can travel Queenstown in royal style and have a fun, enjoyable vacation – without breaking the bank.