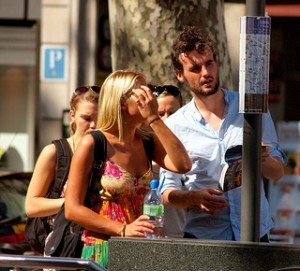 Traveling and vacationing can be a fun excursion at any time of the year. Unfortunately, the rise in tourist related accidents has caused some travelers to consider ways to be enjoy a safer experience.
Allowing yourself to become distracted while you are driving is always dangerous, but the problem becomes exacerbated when you are unfamiliar with your surroundings. After all, if you are unaware of the local traffic laws or have no idea when you are supposed to turn next, you will already have a higher risk of causing an accident. When you add a distraction such as texting or reading a map into the mix, the results can be deadly.
Although distracted drivers cause the majority of this type of traffic accident, it is also important to remain aware when you are a pedestrian. For example, while visiting Miami, if you spend all of your time looking at this vibrant city through a camera lens, you could easily trip or inadvertently walk into a crosswalk before traffic clears. In an unfortunate event such as this, it would be a good idea to consult a Miami car accident lawyer or personal injury attorney.
Tips for Avoiding an Accident on Vacation
1) Keep Your Cell Phone in Your Pocket – Whether you are driving or walking, it is best not to be talking or texting on the phone, especially when you are in a new area. By removing this distraction, you will be much more likely to notice sudden changes from other motorists and pedestrians before you end up in an accident with them.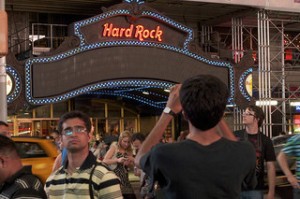 2) Look at Maps Only When You are Stopped – Driving or walking around with your nose stuck in a map can be just as bad as using your cell phone. Therefore, you should pull over or stop walking in order to consult with a map.
3) Avoid Grooming in Your Vehicle – Many people put on makeup or brush their hair when they are driving, and this can easily lead to an accident. In one bizarre case, an Indiana resident crashed her vehicle as a result of shaving her bikini area while driving through Florida. Regardless of where you are headed, you should always take care of your personal grooming when you are not in a moving vehicle.
4) Stop to Take Pictures – As previously mentioned, walking while taking photos can be dangerous. Unfortunately, some people attempt to commemorate their trip by capturing images while they are driving. This type of reckless behavior can easily cause you to spend part of your vacation at the police station.
If you are involved in an accident while you are on vacation, you should contact a local lawyer to protect your legal rights. However, you can greatly minimize your risk of having a trip you would rather forget by putting all of your potential distractions away when you are driving and walking.
Jamica Bell is a blogger and avid traveler. She contributes this article as a way to share the importance of adopting safe practices while traveling. Miami car accident lawyer firm, Steinger, Iscoe & Greene has spent many years litigating cases for victims who have been involved in tourist related accidents and injuries.
Photo credit: zoetnet
Photo credit: Sakeeb Sabakka