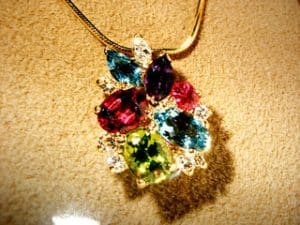 Top Five Gems That Every Woman Loves
The statement "Diamonds are a woman's best friend" is most certainly true, but not her only best friend. Each gem is rare, a thing of beauty and unique in its own way. There are many beautiful gems available in today's market available from a jeweler, but the list below is rated to be among a woman's favorite.
If you are considering buying jewelry for the special woman in your life, it is important to know which gem she prefers. Fortunately, even if the two of you have never discussed jewelry, there are five gems that almost any woman would love to have.
1) Diamonds
This precious gem is a wise investment that ages well, and it will also show that you want to give her the best. Although many people equate diamonds with engagement rings, you can purchase a diverse list of items that feature the gem such as watches, necklaces and earrings.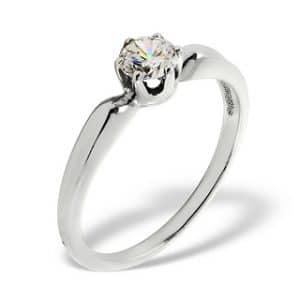 2) Sapphires
Sapphires were the gem of choice for many royal families, and they are still popular today. Therefore, giving someone a piece of jewelry with a sapphire in it makes a bold statement that your girlfriend or wife is certain to love.
3) Rubies
Rubies vary in hue from blood-red to pink, and the color has a big impact on their price. However, because rubies are one of the four precious stones, they are a solid investment choice regardless of their hue.
4) Emeralds
An emerald is the natural choice for anyone who loves the color green. These gems have been used to signify wealth and beauty for centuries, and this makes emeralds a great gift.
5) Opals
Many women love opals because their appearance can change depending on the light. After all, each opal contains multiple colors, and this gem can be used as an accent piece or the main attraction.
How Can I Find Affordable Gems?
If you want to impress someone with a limited budget, you should definitely skip your local brick and mortar jewelry stores. Instead, you can turn to a reputable online jeweler to get a discount on everything from engagement rings to watches. They often even carry quality but cheap wedding bands or wedding sets for both the man and woman.  These jewelers are able to offer a better price because they have less overhead, and they also typically have a much wider selection than a standard store.
Buying gems might seem confusing if you are not very familiar with jewelry. However, as long as you keep the top five gems in mind, you are certain to find a piece that any woman will love. With purchasing your desired beauty online, you can save a bundle at the same time.
Lisa Coleman shares the beauty and uniqueness of some of her favorite gems, but also of many other women. Super Jeweler is a respectable and reputable online jewelry store where a person can get beauty at very affordable rates but with quality, from cheap wedding bands to simple ruby earrings.
Photo Credit:  http://www.flickr.com/photos/65303620@N00/342213641/in/,